Miller Bobcat 200 Air Pak™ #907706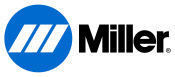 NEW! The Miller Bobcat 200 Air Pak™ is the industry-leading power solution for increasing your capabilities, reducing your expenses and boosting profitability and efficiency. Get it here at Welders Supply Company!
Maximize available payload. Reduce weight by up to 550 pounds and increase available payload by up to 24 cubic feet.
Reduce fuel consumption. Minimize fuel costs by reducing truck engine idle time by as much as 75 percent or if you have a separate engine-driven compressor by only operating one engine.
Minimize operating costs. Potentially save more than $50,000 over ten years from increased fuel efficiency, decreased maintenance costs, and increased asset life.
Professional Appearance. The components of the Bobcat 200 Air Pak are concealed within a durable, environment resistant, precision-engineered enclosure.
Bobcat 200 Air Pak™ Features
Air compressor
The industrial rotary-screw air compressor in the Bobcat 200 Air Pak easily outperforms and outlasts reciprocating compressors. Virtually any air tool can be powered by the compressor including 3/4-inch and 1-inch impact wrenches. No waiting for an air tank to fill. When you are ready to work, so is the Bobcat 200 Air Pak. It immediately supplies 28 cfm at 175 psi, 100 percent duty cycle — continuous air output to get the job done. Designed for dependability, the air compressor requires minimal maintenance and is engineered to provide years of reliable service.
Generator power
Electrical tools, lights, and more! The Bobcat 200 Air Pak provides a 5,500-watt generator that can handle most job site electrical needs. Four 120-volt receptacles and one 240-volt receptacle provide 60 Hz current to support job site electrical tools, lights, and even high-demand applications like plasma cutters and TIG welders
Battery charge/crank assist
The Bobcat 200 Air Pak produces up to 100 amps of DC current to quickly charge 12- and 24-volt batteries. Jobsite equipment with weak batteries can get up to 300 amps of crank assist from the Bobcat 200 Air Pak.
DC stick welding
The stick welder in the Bobcat 200 Air Pak can minimize downtime and delays by allowing you to make metal repairs in the field and stay on schedule. The easy-to-use amperage selector lets operators choose the right setting for the job from 50 amps to 210 amps. Like all Miller® machines, the high-quality stick welder in the Bobcat 200 Air Pak is engineered and built to deliver dependable results.
Legendary Reliability
Easy-starting power With industry-exclusive eChoke™* technology, the Bobcat 200 Air Pak starts easily in any weather — and its powerful engine allows simultaneous use of the air compressor with any other feature. *eChoke is a trademark of Kohler Co.
Testing
Ruggedly built and rigorously tested to ANSI and CSA standards, the Bobcat 200 Air Pak is proven to withstand high temperatures, rain, salt, dust, impact, vibration and more. Its welding, auxiliary power, battery charging, and crank assist systems are tested to meet the highest applicable industry safety standards.
Other Versions of the Miller Bobcat™ 200 Air Pak:
General Specifications
Title
Miller Bobcat 200 Air Pak™ #907706
Industries Interests
Construction
Farm and Ranch
Maintenance and Repair - Field Operations
Mechanical Contracting
Work / Service Trucks
Engine Brand
Kohler
Engine Idle Speed
2400 RPM
Engine Weld Speed
3600 RPM
Fuel Tank Size
7
Fuel Type
Gasoline
Horsepower
23.5 hp
Rated Output
CC/DC Stick 210 A at 25V, 30% duty cycle
CC/DC Stick/ 150 A at 26V, 100% duty cycle
Single Phase Generator Continuous Power
5500 W
Single Phase Generator Peak Power
5500 W
Current Type
DC
Net Width
20 in
Net Height
23.76 in
Net Length
46.64 in
Net Weight
558 lbs
Warranty
Miller's True Blue Warranty
Portability
Lift Eye (Standard)
Running Gear / Cart (Optional)
Trailer (Optional)
SHIPPING DIMENSIONS

Height:
31.00 Inches
Width:
28.00 Inches
Length:
56.00 Inches
Weight:
570 Lb(s) 0 Oz
Product Questions and Answers
---
Q - Has this been discontinued?
A - Yes, the new model is the 200 Air Pak #907771
Have a question about this product? Submit your question using the form below
People who bought this product were also interested in: