Miller Engine-Driven Welders
Gas, Diesel & LP Welder/Generators
Miller Engine-Driven Welding Machines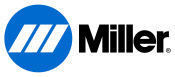 Miller Engine Driven Welder/Generators put an end to the hassle of finding a nearby outlet and using extension cords. The generators on these units are powerful enough to run the welder itself and also lights, battery chargers, heaters and air conditioners. Large capacity fuel tanks allow for long run times. The lineup offers tremendous versatility, including stick welding, MIG welding and TIG welding capabilities.
Miller Engine Driven Welders enable high-quality welds on all types of metal—from rusty old cattle gates to fresh aluminum aircraft panels. These welder/generators are reliable, long-lasting and budget-friendly. The Miller line is ideal for ranch or farm welding work and general maintenance or repair operations where electrical power isn't available.
You might be surprised to learn that the cost of a Miller welder/generator is comparable to what a similarly rated generator-only unit costs. Miller welder/generators offer attractive advantages, including:
Ability to do your own welding repairs
Fuel-efficient engines and 12-gallon fuel tanks for long run times
Up to 12,000 watts of Accu-Rated generator power
Miller Electric's high standards and a comprehensive three-year warranty
NEW Bobcat Welders!
Check out the latest and greatest Bobcats from Miller:
Applications:
Light industrial
Industrial
Heavy industrial
Our more popular Miller engine driven welders and generator equipment include:
You can depend on Miller plasma cutters for excellent performance. Choose Welders Supply for quality Miller welding products and excellent prices.