3M™ Speedglas™ Welding Helmet 9100 FX #06-0600-20SW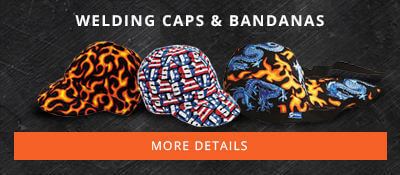 Our versatile 3M Speedglas 9100 FX Welding Helmets are extremely popular in the food and beverage, military, metal and machine operations industries. This 3M Speedglas welding helmet features three sensitivity level controls, including TIG, MIG/MAG and stick welding applications. It also lets you take on grinding and torch cutting work. This helmet has a flip-up, auto-darkening filter that rapidly adjusts to different light environments. Choose from the darker shades 8-12 to protect your vision against bright lights. Our 3M Speedglas helmets offers superior optics and a large 8 x 4.25 square inch viewing area with 3M's great Shade 5 SideWindows for increased peripheral vision. A protective face shield underneath the auto-darkening filter helps keep you safe on the job. All 3M Speedglas 9100 FX helmets come with a standard head cover. Take advantage of the low prices we offer at Welders Supply and order your 3M Speedglas 9100 FX Welding Helmet today!
Features:
Sensitivity: 3 levels—Stick, MIG and TIG processes
Modes: Grinding and torch cutting
3 independent arc detection sensors
8 in x 4.25 in (200 mm x 110 mm) faceshield with 105-degree viewing angle
Optional SideWindows with Shade 5 filters for enhanced peripheral vision
Smooth action, flip-up face shield pivot for easy one-handed use and quick transition between weld and grind modes
Front and side air exhaust vents enhance comfort and minimize fogging
Spark deflecting standard head cover included, optional flame-resistant extended ear and neck cover for added protection
Compatible with most 3M™ disposable respirators and select 3M™ reusable respirators
Specifications:
Viewing Area: 54 x 107 mm with 9100X filter
Dark state: Shade 5, 8, auto-darkening 9-13 shades
Light state: Shade 3
Switching time, light-dark: .1 ms
Delay (switching time, dark-light): 40-1300 ms
Compatible with all 3M™ Speedglas™ 9100 Auto Darkening Filters (Shade 5, 8, 9-13, and tack mode)
Battery life: 2,500 hrs. with 9100X filter (solar cell)
Meets EN 175 level "B" and ANSI Z87.1 – 2003 high-impact standards
Product Questions and Answers
---
Q - What is the viewing area of this lens?
A - 2.1" by 4.2"
Q - How long does the battery last in this?
A - Approximately 2500 hrs. It's a CR2032 battery, the same as in most car key fobs.
How to Adjust Helmet:
Set Coarse Adjustment.

Choose the coarse adjustment the fits best for the size of your head(S, M, L).

Tighten Rachet.

Place helmet on your head and tighten the ratchet on the back of the headgear to the best fit.

Crown straps.

Adjust the two crown straps by sliding and locking each.

Adjust Distance.

Next, adjust the distance from your face by using the slide adjustments in the headgear.

Adjust Angle.

With your helmet on your head, adjust your vertical viewing angle using the click adjust on the side of the helmet.
Have a question about this product? Submit your question using the form below
People who bought this product were also interested in: