Welding Caps for Sale
Miller Welding Cap, Blue Flame 2 #289970, 286971, 286972, 286973, 286974, 286975
Our more popular Kromer caps include:
Kromer Welding Caps Are World Famous and Worn Everywhere
Also see: Welding Helmets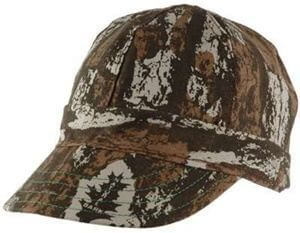 All-cotton Kromer welding caps are uniquely-designed and world-famous. Welders love their balloon top and double stitch construction. There is an absorbent cotton sweat band which comes in handy when you want to keep sweat out of your eyes. They are everything you need – comfortable, durable, washable. The quality is unsurpassed. Each cap is made in the good old USA by skilled union craftsmen and inspected before it leaves their factory.
All twenty-seven versions are available in sizes from 6 7/8 through 7-7/8. When we say there are twenty seven versions, we are talking about some of the most creative (and borderline crazy) designs you'll find anywhere. Have a look at one of our American flag welding caps for true patriotism (and fashion bravery). Whatever color or design you want, you'll find it in a Kromer welding cap.
Think Welding Sparks Are Colorful? Wait 'Til You See Kromer Caps!
There are eight patriotic designs in case you want to show the flag. There six designs with polka dots (haven't you always wanted a cap with polka dots?). Not to mention the four with flowers, the four with solid colors (black, orange, blue and red), one with flames and two designed with camouflage (in case you want to buy one and hide!).
Think of it like this. You're an expert professional welder. You're the best in your trade. So when you come into a workplace, don't just become part of the scenery. Go ahead and make a statement. Show your colors (a lot of colors!). You might not be world famous yet – but your Kromer cap will be!
Revco Black Stallion Welding Caps & Head Protection
Revco Black Stallion provides a variety of caps and head protection, including hoods, balaclavas, helmet bibs, and more. Black Stallion has 43 years of experience delivering high-quality innovative products to the construction, electrical & utility, industrial, oil & gas, mining, safety, and welding markets. Revco products protect fire-resistant garments with safety applications such as NFPA 2112 for flash fire and NFPA 70E for arc flash. Comfort is guaranteed with an ergonomic contour fit, single-layer flame-resistant cotton or cowhide leather, and universal sizing. Balaclavas with Nomex®, Kevlar®, and PBI® offer additional protection and comfort, while an extensive collection of welding caps features multiple colors, hidden bill extensions, and silicone grips.
Welding Cap Sizing Chart
Below you will find a handy sizing chart that converts USA welding cap measurements to inches, centimeters and, oui, French sizes, too.
Finding the correct measurement requires measuring your head for a hat. Just take a tape measure or tailor's tape and wind it around your head. Make sure the tape is flush on your head and isn't twisted. You can also wind string around your head and then measure its length to find your head size.
| | | | | | |
| --- | --- | --- | --- | --- | --- |
| Inches | USA Size | English Size | French Size | Centimeters | S/M/L |
| 19.52 | 6 1/4 | 6 1/8 | 1 1/2 | 50 | Child |
| 19.91 | 6 3/8 | 6 1/4 | 2 | 51 | Child |
| 20.30 | 6 1/2 | 6 3/8 | 2 1/2 | 52 | XS |
| 20.70 | 6 5/8 | 6 1/2 | 3 | 53 | XS |
| 21.09 | 6 3/4 | 6 5/8 | 3 1/2 | 54 | S |
| 21.48 | 6 7/8 | 6 3/4 | 4 | 55 | S |
| 21.88 | 7 | 6 7/8 | 4 1/2 | 56 | M |
| 22.27 | 7 1/8 | 7 | 5 | 57 | M |
| 22.66 | 7 1/4 | 7 1/8 | 5 1/2 | 58 | L |
| 23.05 | 7 3/8 | 7 1/4 | 6 | 59 | L |
| 23.45 | 7 1/2 | 7 3/8 | 6 1/2 | 60 | XL |
| 23.84 | 7 5/8 | 7 1/2 | 7 | 61 | XL |
| 24.23 | 7 3/4 | 7 5/8 | 7 1/2 | 62 | XXL |
| 24.62 | 7 7/8 | 7 3/4 | 8 | 63 | XXL |
| 25.02 | 8 | 7 7/8 | 8 1/2 | 64 | XXXL |