Wire Feeders
Best Wire Feeder Machines and Accessories for Your System
Shop any wire feeder you may need from Welders Supply. Our variety of Push, Pull, and Push/Pull wire feeders can complete whatever your system may need at affordable prices.
Completing or upgrading your welding system? Welders Supply Company can help find that perfect Miller wire feed that you are looking for. A variety of options and models are available to order. We carry the most popular brands and have products for the most important features that you need.
Wire feeder brands: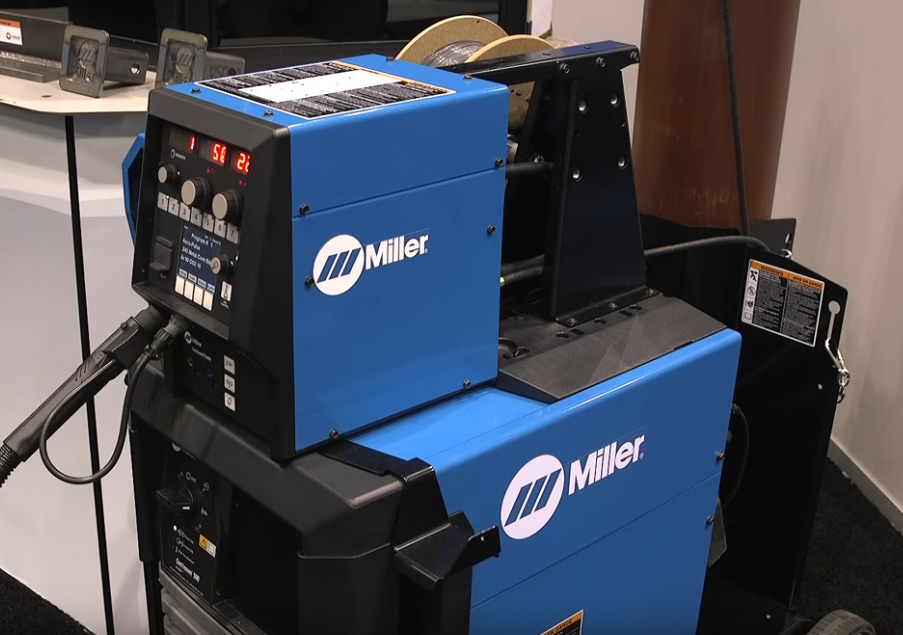 -ESAB
Many welders are sick of burning their hands as they attempt to hand-feed the filler metals. The flexibility and control that wire feeders provide make welding easier, safer, and cleaner. Each welding setup needs specific tools that match your welding torch, power supply, and your preferences. Our wire feeders have features appropriate for whatever your situation is.
Some features offered by different feeders:
-Extended reach for ease of use
-Remote control wire feeders
-Instant turn off To keep you and your tools safe
-Dual wire feeders options to use two different wires without switching spools
-Accurate and consistent wire speed control
Voltage sensing wire feeders vs. Constant speed wire feeders
A few defining factors separate voltage sensing from constant speed wire feeders:
Constant speed wire feeder has a CV power source

Voltage sensing wire feeders are used with CC or CV power sources.

You control voltage of constant speed feeders at the power source, but control speed at the feeder.

Voltage sensing wire feeders combined with CC power sources are controlled directly by the distance from the workpiece and the tip of the torch.
View our other affordable selection of Welding Tools