Hobart

SORT BY
Hobart Welding Products Are Well-Established And Well-Accepted
Hobart Welders Provide Maximum Quality and Ease of Use
Hobart Welding Products has been designing, testing and manufacturing a full line of welding and cutting products since 1917. Hobart products are industrial quality. They are designed for maximum quality and ease of use. They offer many extremely effective products. Here are two examples.
Handler 190 Wire Feed MIG Welder Is Versatile and Powerful
The Hobart Handler® 190 wire feed MIG welder delivers real power at 230 volts. It's a versatile welding machine you can use effectively for auto body work, repairs around the house and even heavy farm projects. There's a more-than-ample 10-foot Mig gun with seven positions on the voltage switch. Other features include infinite wire feed speed control to create a welding arc perfectly matching metal thickness and wire diameter. There will be less spatter, excellent bead appearance, effective penetration and hardly any need for cleanup. All you have to do is push a button to switch from Mig to Spool welding.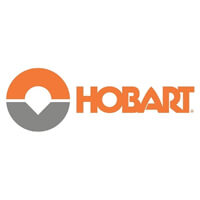 Handler 210MVP Welder automatically adjusts for different power
The Hobart Handler 210MVP Welder has a multi-voltage plug for excellent portability and convenience. Use a standard household outlet or just change the plug to 230 volts. No tools are needed. Just select the plug to fit the outlet, plug in the Handler® 210MVP and start welding. The Handler 210MVP adjusts automatically and then delivers superior arc performance. It can easily handle different materials, thicknesses, and wires. Its operating range is very flexible, allowing you to weld 24-gauge to 3/8 inch steel in a single pass. For aluminum welding, just add the optional Spoolrunner 100. Use the Hobart Handler 210MVP Welder for doing auto body work, fixing a boat, household repairs or heavier projects. It comes with a handy carrying case.
Contact Welders Supply today and let our welding professionals give you the best prices on outstanding Welding equipment and supplies.