Victor Technologies
Our more popular Victor equipment includes:
For Quality And Value, Victor Wins Every Time!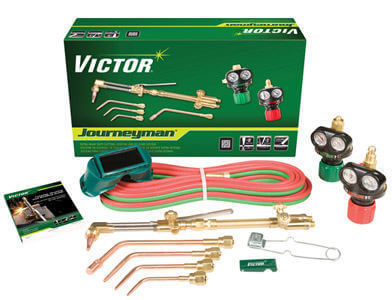 Victor Technologies leads the world in cutting edge solutions for professional cutting, welding and gas control. Back in 2014, Colfax Corporation completed its purchase of Victor Technologies. They combined it with Colfax' existing (and outstanding) ESAB product line. Both the Victor and ESAB brands remain intact and reach an even larger global market.
Victor and ESAB worldwide customer service and product development are unparalleled. Victor has over 350 U.S. and foreign patents -- issued or pending. The combination of Victor Technologies and ESAB makes them the recognized world leaders.
With Victor and ESAB operating jointly, every single welding and cutting solution you need is available from one manufacturing source. These high-performing welding and cutting solutions are also available from one distribution source, your low-priced online welding professionals at Welders Supply.
Victor Gas Welding Equipment: Accurate, Reliable and Durable
Each product from Victor Technologies is designed for reliability, durability and high-performance. Their plasma systems and torches optimize industrial air plasma cutting – air, high precision or conventional. Specially-designed accessories assist high precision, as well as conventional plasma cutting.
Victor's manual plasma systems include the Drag-Gun Plus and CutMaster True Series--both solid performers with a loyal following. Welding equipment from Victor includes inverter power sources, conventional MIG power sources, synergic pulsed MIG, plasma welding power sources, plasma welders and torches.
Tweco® Welding And Cutting Products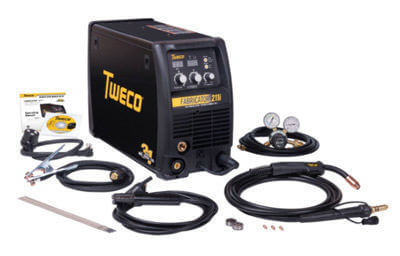 The Tweco Product line includes an extensive array of products from basic manual welding tools and accessories to MIG guns, welding electrodes, consumables and complete products for precision robotic welding.
Over two million Tweco MIG guns have been sold, making Tweco the industry-leading manufacturer of MIG guns, as well as cable, manual arc welding electrode holders, and accessories.
Arcair® Air Carbon-Arc Gouging Products
ArcAir is a world leader in air carbon-arc gouging products and another powerful brand of Victor Technologies, Inc. ArcAir manufactures carbon-arc gouging systems, exothermic arc cutting systems, underwater cutting torches, welding electrodes and more. They offer a complete line of products for fabrication plants, shipyards, railroads and farms.
Thermal Dynamics® Plasma Cutting Systems
Thermal Dynamics is the world leader in plasma cutting technology. A pioneer in plasma cutting systems, Thermal Dynamics sets the standard for value and performance in a cutting equipment. Its manual systems and torches, automated systems and torches cover the full range of plasma cutting applications.
Thermal Arc Welding Equipment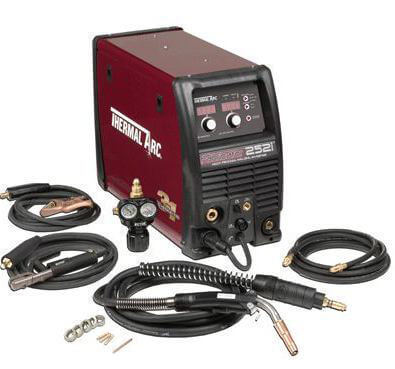 Thermal Arc is another powerful force in arc welding technology. Their entire line is well-designed, expertly manufactured and extremely durable. They always seem to have new products in the pipeline, each one delivering more productivity and profits for the professional welder.
Stoody® Wires
Stoody® is a Victor Technologies brand with a complete line of superbly designed and manufactured wires to support oil and natural gas exploration, transportation and processing applications in North America. These new wires deliver greatly extended product life and support much higher levels of productivity.
Turbotorch® Air-Fuel Products
TurboTorch® from Victor Equipment markets the most comprehensive line of air-fuel products and accessories in the world. Its product line includes cylinders, air plasma kits, brazing alloys, acetylene kits, LP Gas Kits and welding/cutting kits. All are designed and manufactured for professionals in the plumbing and HVAC markets. Its products are the first choice of air conditioning, heating and plumbing professionals all over the world.
Firepower® Equipment, Consumables And Accessories
Firepower® is another well-established brand of Victor Technologies, providing a full line of equipment, safety products, consumables & accessories equipment and safety products. Their superior performance makes them a popular choice in many industries, including Automotive, Construction, Farming & Ranching, Maintenance & Repair, Mechanical Contracting, Jewelry &Metal Art as well as Training and Education.
Cigweld® Cutting And Welding Products
Cigweld® is the major brand of cutting and welding products marketed to the Asia Pacific by Victor Technologies. It was part of the acquisition of Victor Technologies by ESAB.
View all the top quality welding equipment from Miller, Tillman, Hobart and more!