Welding Apparel Accessories
Top-Quality Welding Accessories Protect Your Hearing, Breathing and More
At Welders Supply, You're Health and Safety Is Our Greatest Concern
Welding is a professional often done in noisy and dusty environments. Protection is essential. Welders Supply provides a huge array of welding accessories to enhance the safety of your welding workplace. This not only reduces health problems, but also improves productivity (more profits!) and decreases downtime due to illness or injury (less cost!).
E-A-R and Modex Products Preserve and Protect Your Hearing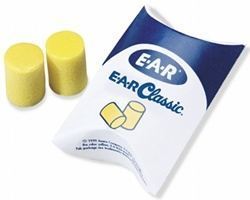 E-A-R accessories are made by 3M, a century-old corporation which is one of the most innovative and technology-driven manufacturers in the world. Their products meet requirements of the Occupational Safety and Health Administration (OSHA). The 3M focus on worker safety includes respirators, hearing-protection products and many other products.
The 3M E-A-R Hearing Protection Products feature soft foam tips which quickly adjust to body temperature for enhanced comfort and fit. Pivoting tips assure more comfort. A traditional product is the E-A-R Classic Ear Plus -- one of the most widely used foam earplugs today. Always an economical and reliable choice, it comes with a reusable Pillow Pack to keep earplugs clean when not being worn. Other 3M products are specially designed to conform to the ear canal. Each is simple, effective and comfortable to use.
Moldex Offer the Highest Noise Reduction Rating
Moldex Sparkplugs Corded Ear Plugs have the highest independently tested Noise Reduction Rating (NRR). They are made of extra-soft, low-pressure foam and are comfortable, easy to insert and perfectly shaped. Other Moldex ear plugs come with a dispenser so plugs are easy to use and dispense. They come out right into the palm of your hand! Uncorded Ear Plugs are also available.
Jackson Safety Offers Effective and Comfortable Products
Jackson Safety is another excellent manufacturer, offering hearing protection with its VIBE Earmuffs -- a high performance product which is comfortable and stylish, cutting down sudden noises or higher-frequency noise. This is a wonderful product for consistently noisy environments.
Top-Quality Respiratory Protection from 3m, Miller and Moldex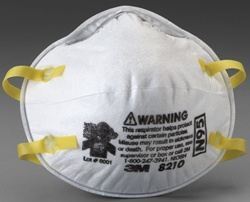 Welders Supply offers a big selection of 3M respiratory accessories. Each is a top-quality, specially designed product offered at an extremely low price. There over a dozen 3M respiratory accessories including particulate respirators, a Particulate Welding Respirators, Battery Chargers and an Adflo Powered Air Purifying Respirators.
Respiratory accessories offered by Miller include a Half Mask Respirator, a Powered Air Purifying Respirator and a Replacement Filter. Moldex provides excellent products such as their 2200 Series and 2300 series N95 Respirators.
Accessories Improve Effectiveness of Your Welding Helmet
Welders Supply offers a wide array of helmet accessories at attractive online prices. These include the Anchor leather welding helmet sweatband, Comeaux cooling sweatbands, Miller Coolband welding helmet headgear (with integrated cooling fan!), Miller Coolbelt welding helmet headgear along with Miller replacement headgear.
Other Welding Accessories for Safety and Repair
The BISH Tear mender is the perfect way to repair your gloves and jackets instead of having to replace them. Stay safe and save money!
The Tillman Welding Glove Hand gives added protection to your welding gloves. The aluminized rayon top is best for radiant heat environments. The bottom is acrylic coated fiberglass to protect against heat and UV radiation. Leather and elastic straps make it easy to get a perfect fit.
Contact the welding safety experts today at Welders supply for effective and affordable welding apparel and clothing to maximize safety at your welding workplace.