Best Helmets for Overhead Welding

SORT BY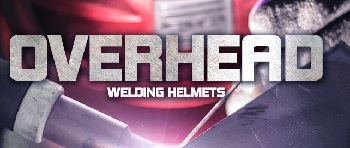 As we all know, overhead welding should be avoided if at all possible. Of course, sometimes there's just no other way to get the job done. So, when the going gets tough, you need a helmet that's up for the task. Like the ones featured here.
With overhead welding, you really need to see clearly and be able to move fast. The better your field of vision and the more comfortable you are when working in an overhead position, the better your welds are going to be.
Miller's new auto-darkening Weld Mask Goggles stand out as a great choice. Weighing in at just 11 oz., you can weld overhead for hours before neck pain forces you to call it quits. (Not that we recommend spending hours welding overhead).
Lowest Possible Prices and Free Shipping
Welders Supply is pleased to offer the lowest prices available online, but we don't stop there. You also get free shipping on any order over $300 (within the lower 48 states).