Share

Print
$70.00
$104.50
Reduced Price
You Save
$34.50
Add item to cart for

People who bought this product were also interested in:
Miller Classic Series Auto Darkening Welding Helmet #251292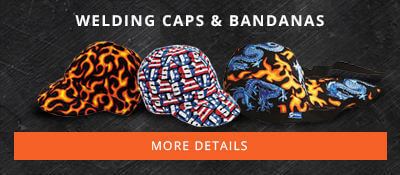 If you're looking for a high quality welding helmet at an affordable price, try out Miller Classic Series. We recommend this helmet series for home or farm usage. This Miller Classic Series Welding Helmet comes in a variable shades 8-13 and light state (3). Veteran welders consider this series to be great for starter welding and arcs. This variable shade helmet features a maximum 1/10,000 second lens speed. A 20 amps TIG rating makes this helmet heat resistant to protect your face and eyes from UV burns.
All our Miller Classic Series helmets feature a lightweight yet rigid construction for optimal comfort and durability. This helmet is spacious on the inside for those who wear prescription lenses. Don't settle for a cheap alternative when you can get this Miller Classic Series. Welders Supply is offering this quality helmet for less than retail price. Get this discount variable shade Miller Classic series helmet today for your most accurate welding!
This particular model is a best seller on our list of 50+ Welding Helmet Design & Graphics to Check Out.
Miller Auto Darkening Welding Helmet Features
View Area - 3.70 x 1.37 in / 5.07 sq in (94 x 35 mm)
Featuring Variable Shade #8-13 and Light State #3
Arc Sensors (Two) - 1/10,000sec. lens speed
TIG Rating: 20 Amps
Auto On/Off power control
Weight : 16 oz (454 g)
Rechargeable Solar Cell
Magnifying Lens Holder for added Convenience
Meets High Impact ANSI Standards: Z87.1-2003
Optional Accessory: Hard Hat Adapter (#222 003)
You can stop looking... we have the best price on Miller Welding Helmets on the web!
Get this Miller Auto darkening welding helmet using the button above, or see our rest of our inventory of Safety Equipment for sale on the web.
Quick Specs

Viewing Area
FS#10 2x4 Flip-Up: 5.07 sq. in. (32.71 sq. cm)
FS#10 and VS: 5.15 sq. in. (33.23 sq. cm)
VSi: 5.88 sq. in. (37.94 sq. cm)
Shades
FS#10 models: #10
VS: #8 - 12
VSi: #8 - 13
Switching Speed
FS#10 models: 1/3,600 sec.
VS: 1/10,000 sec.
VSi: 1/15,000 sec.
Operating Modes
FS#10 models and VS: Weld
VSi: Weld and X-Mode™
(FS#10 2x4 Flip-Up and VSi have integrated grind shields)
Sensors
2 (VSi has 3)
TIG Rating
20 Amps (VSi is 5 Amps and below)
Weight
FS#10 2x4 Flip-Up: 14 oz. (396 g)
FS#10 and VS: 16 oz. (454 g)
VSi: 23 oz. (652 g)
SHIPPING DIMENSIONS

Height:
9.25 Inches
Width:
10.25 Inches
Length:
11.00 Inches
Weight:
2 Lb(s) 3 Oz
Customer Reviews
Received one of these as a "throw-in" with purchase of welder, and bought a second one to replace a stolen helmet. For the price (at least the price at Welders Supply Company) this is a decent value. Came with some extra lenses, which is great if I can keep up with them. Lightweight...might be a plus or a minus.