Best Welding Helmets for Hardhats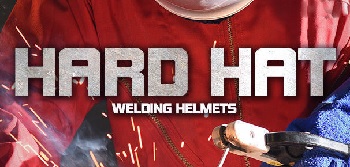 The Miller Hard Hat Adaptor is an ingenious solution for working on job sites where hard hats are required. The adaptor is compatible with any Miller helmet (including those featured here) and most slotted hard hats.
If your work takes you to construction sites or plants, or anyplace else with the potential for something to fall on your head, we can't recommend the Miller Hard Hat Adaptor highly enough. It's simple, it's solid and it could save you some serious headaches. Or worse.
Don't have a helmet that will work with this adaptor? Check out the full line of Miller welding helmets at Welders Supply.
Lowest Prices Possible and Free Shipping Anywhere Within the Continental US
Since 1938, Welders Supply has been all about providing welders the tools they need at the best possible price. When you buy your equipment from us, you'll never have to wonder if you'll turn around and find it for less somewhere else. Plus, we offer free shipping on all orders over $300 (within the lower 48). If your order is shy of $300, consider adding a new torch tip or some consumables to bring the total over $300.