Hypertherm Powermax 85 Consumables
Some of our more popular Powermax45 XP consumable parts include:
Hypertherm Powermax 85 Consumable Parts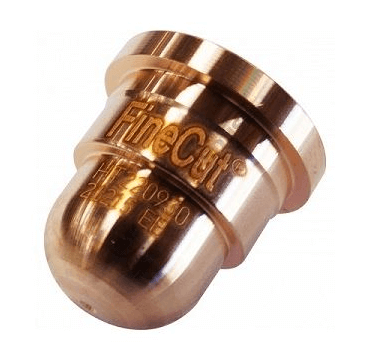 You know what a hassle it is to not have the right consumables when you need them, or worse yet, to have to shut down in the middle of a project because your nozzle or electrode is spent. A little planning and a little ordering from Welders Supply can keep it from happening again.
Welders Supply carries the full line of Hypertherm consumables: torch nozzles, electrodes, swirl rings, and retaining caps—all available individually, in convenient packs of 5, or in bulk. With quality-made Hypertherm consumables, you'll not only get clean, precise cuts, you'll also be less at risk for injury caused by worn out consumables and you'll prolong the life of your Hypertherm investment.
Powermax85 5-Piece Consumable Stack
| Part | Options |
| --- | --- |
| Nozzle | |
| Electrode | |
| Swirl Ring | |
| Retaining Cap | |
| Shield | |
Upgrade to Simplify Your Consumable Stack
Purchase a SmartSYNC adapter for your Duramax or Duramax Lock torch to enable use of Hypertherm's latest innovation: SmartSYNC consumables. The new consumable design simplifies the consumable stack from five pieces to one. Your adapter easily screws onto your existing torch, forever eliminating guesswork and setup errors.
Free Shipping on Orders Over $300
Obviously, a few consumables aren't going to run you anywhere near $300, but if you have other things to buy and your total purchase is over $300 you'll be eligible for free shipping anywhere within the continental US.
Shop all plasma cutting equipment and welders available online at Welders Supply.