Worldwide manufacturer shortages are impacting delivery times. Lead times are more variable than other websites imply. We are a top distributor for Miller Welding; nobody will get you this faster. Call 1-844-682-0205.
Miller Trailblazer® 325 Diesel, GFCI 907799001
Product Number:
907799001
$20,066.00
You Save
$2,692.00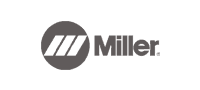 Welding type: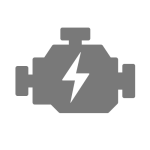 Engine Driven
Material type: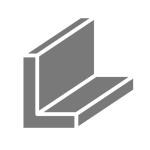 Mild Steel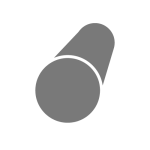 Stainless Steel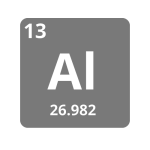 Aluminum
Power supply: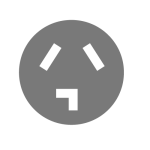 220V Single Phase
Miller Trailblazer® 325 Diesel, GFCI 907799001
This product is replacing the Trailblazer 325 Diesel GFCI #907566, Trailblazer 325 Diesel #907566001, Trailblazer 325 Diesel Excel Power #907566002.
More productivity. Less Fuel and Noise.
Equipped with Miller-exclusive innovations like Auto Speed™ and optional Excel™ power, the Trailblazer 325 Diesel delivers longer runtimes, better fuel efficiency, and more welding power than any other compact machine in the 300-amp class. It also runs quieter, so workers can actually communicate on a jobsite and work can start earlier and run later—even in noise sensitive areas.
Superior performance
With a wide amperage output and the smoothest, most stable arc in the industry, Miller's Trailblazer® welder/generators make it easy to dial in just the right parameters for the best weld quality and greater productivity. And with Miller-exclusive ArcReach technology, making adjustments is even easier. There's no need to stop what you're doing and walk over to the machine to make adjustments. You can do it from wherever you're working.
Clean, Strong, Accu-Rated Generator Power
With a clean-running 25-horsepower Kubota diesel engine, Trailblazer welder/generators offer 12,000 watts of Accu-Rated generator power -- tested to deliver uninterrupted peak output for a minimum of 30 seconds for big loads. Separate welder and generator power systems ensure no interaction between jobsite tools and the welding arc, while also eliminating power spikes. Welds are cleaner and you can run jobsite tools without interruption.
Auto-Speed™ Technology
Another Miller-exclusive, Auto-Speed™ matches engine speed to load for the welding power you need, plus reduced fuel consumption and lower noise levels. While other machines run at 3,600 rpm (max) under any load, Auto-Speed technology automatically responds to weld requirements by adjusting engine speed to one of five rpm levels so the engine never works harder than necessary. Less refueling time and lower operating costs means more productivity and profitability, and lower noise levels and exhaust emissions make for a better work environment.
More Compact Size
Trailblazer welder/generators are up to 24 percent smaller and 10 percent lighter than other comparably powered machines. They're not only easier to move, their smaller footprint lets work trucks carry more equipment and gear.
Excel™ Power (Optional)
Unlike other welder/generators that provide auxiliary power only at 3,600 rpm (max), Excel power delivers a full 2,400 watts (20 A) of 120-volt inverter-based, pure sine wave power at all speeds, even idle. Excel power lets you use tools like grinders at quieter, fuel-saving speeds, and lower noise levels and exhaust emissions make for a better work environment.
Safer, Quieter, More Productive Jobsites
No other diesel-fueled welder/generator is as quiet as a Miller Trailblazer. Reduced noise on worksites means work crews can communicate easier and work can start earlier and end later — even in noise-sensitive areas.
ArcReach® Technology
Miller's ArcReach technology eliminates the need to stop what you're doing and walk over to the machine to make parameter adjustments. ArcReach uses existing weld cables to transmit amperage and voltage adjustments back to the welder/generator, so you can make parameter adjustments right where you are.
Maximum Cost Savings
Every Trailblazer welder/generator has Miller's innovative Auto-Speed technology for maximum fuel efficiency. Add optional Excel power and you'll save even more on fuel costs. Less money spent on fuel means more profit for you.


Trailblazer® 325 Diesel Specifications
Industries Interests
Fabrication
Maintenance
Repair
Structural steel work
Sheet metal
Pipe
Processes

Stick (SMAW)
MIG (GMAW)
Flux-cored (FCAW)
RMesD®*
Pulsed MIG (GMAW-P)*
DC TIG (GTAW)
Air carbon arc (CAC-A) cutting and gouging
Rated: 3/16-inch carbons,
Capable: 1/4-inch carbons
Air plasma cutting and gouging with optional Spectrum® models
Rated: 5/8-inch mild steel

Engine Brand
Kubota
Engine Idle Speed
1800 RPM
Engine Weld Speed
2400 RPM
2800 RPM
3200 RPM
3600 RPM
1800 RPM
Fuel Tank Size
12 Gallon
Fuel Type
Diesel
Horsepower
24.8 hp
Single Phase Generator Continuous Power
10500 W
Single Phase Generator Peak Power
12000 W
Sound Rating
70 dB @ idle and 81.5 dB @ weld dB
Carbon Diameter
3/16 in (4.8 mm)
Current Type
DC
Portability
Lift Eye (Standard)
Running Gear / Cart (Optional)
Trailer (Optional)
Net Width
20 in
Net Height
28 in
Net Length
45.375 in
Net Weight
620 lbs
Warranty
Engine Warranties
Weld Output
CC / CV
SHIPPING DIMENSIONS

Height:
29.00 Inches
Width:
22.00 Inches
Length:
46.00 Inches
Weight:
675 Lb(s) 0 Oz
Product Questions and Answers
Have a question about this product? Submit your question using the form below