Miller Trailblazer 302 AIR PACK Engine Driven Welder/Generator/Air Compressor/Battery Charger Part#907549001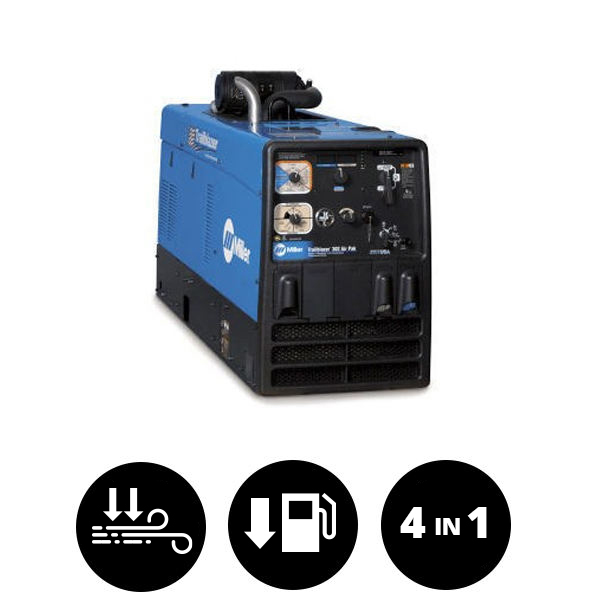 Share

Print
$15,625.00
$18,046.00
Reduced Price
You Save
$2,421.00
Product Number:
907549001

Worldwide manufacturer shortages are impacting delivery times. Lead times are more variable than other websites imply. We are a top distributor for Miller Welding; nobody will get you this faster. Call 1-844-682-0205.

ADD TO CART
Financing
AVAILABLE!


Miller Trailblazer 302 AIR PACK Engine Driven Welder/Generator/Air Compressor/Battery Charger #907549001
Multipurpose Miller Trailblazer 302 Air Pack
This quality all-in-one Miller Trailblazer 302 Air Pack provides four tools in one.
Professional welding performance in all processes with the best welding arc in its class
13,000 watt generator
31 CFM rotary screw air compressor
12-24-volt battery charger/ jump starter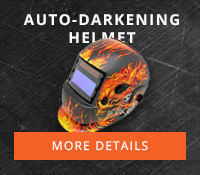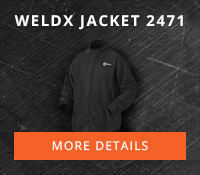 Specifically designed for repairs and construction, the Miller Trailblazer 302 Air Pack provides the best welding performance with the best welding arc in its class. Combining a generator and compressor, this machine delivers 13,000 watts of peak power. You can even increase the engine power for extra gouging and plasma cutting capabilities by adjusting the front panel air pressure. The Accu-Rated 13,000 watts of peak generator power delivers industrial-strength welding performance.
The Miller Trailblazer 302 Air Pack is also very fuel-efficient, lowering fuel consumption while reducing emissions. This will lower your costs while also protecting the environment. It's also very easy to service and will save you 50% more space so there's more room on your truck and trailers for your other equipment.
Miller Trailblazer 302 Air Pack Processes:
MIG (GMAW)
TIG (GTAW)
Stick (SMAW)
Flux Cored (FCAW)
Air Plasma Cutting and Gouging (PAC) with Optional Spectrum Models
Air Carbon Arc Cutting and Gouging (CAC-A)
Miller Trailblazer 302 Air Pack Applications:
Fabrication
Maintenance and Repair
Structural Steel
Sheet Metal
Miller Trailblazer 302 Air Pack Specifications:

Rated Output
CV/DC: 300 A, 32 V at 100% duty Cycle; 350 A, 32 V at 60% Duty Cycle
Welding Amperage Range
DC Stick: 25 – 300 A
DC TIG: 10 – 300 A
AC TIG/Stick: 10 – 225 A
MIG/FCAW: 13 – 35 V, 350 A
Net Weight
771 lb (350 kg) without fuel
Generator Power 104DegF
Peak: 13,000 W
Continuous: 11,000 W
Engine
Twin-cylinder, 30 hp Kohler gas
Air Compressor
31 CFM, 100% Duty Cycle, 70-160 PSI
Battery Charge/Jump Start, 12 & 24 Volts
450A, 12 volt jump start
350A, 24 volt jump start
10-75A, charge
Shop all Miller welding machines.
SHIPPING DIMENSIONS

Height:
20.00 Inches
Width:
35.00 Inches
Length:
60.00 Inches
Weight:
805 Lb(s) 0 Oz
Product Questions and Answers
---
Q - Does the Miller Trailblazer 302 have a dual power option?
A - No, only the Big Blue series Miller machines have dual power.
Q - Is the Miller Trailblazer 302 truly multiprocess? What are the limitations?
A - The Miller Trailblazer 302 is a truly versatile machine able to run MIG, TIG, Stick, ac or dc. To do this, the correct wire feeders, MIG gun, TIG torch, amperage control, and arc starter must be used.
Q - How long will the compressor last on the Miller Trailblazer 302?
A - With prescribed maintenance the compressor should outlive the machine itself.
How to start the machine:
Pull out choke.

The choke is located to the right of the starter switch. Pull the choke all the way out.

Start machine.

Turn Engine Control Switch to the Start position.

Move to idle.

Release Engine Control Switch when engine starts and slowly push choke back in.

If engine doesn't start.

Let engine come to complete rest if it doesn't start before attempting to start it again.
Have a question about this product? Submit your question using the form below