Miller CST-280 Welder #907251

The Miller CST-280 is designed specifically for TIG welding and stick welding. Whether you are performing tungsten inert gas welding or flux shielded arc welding, it produces outstanding results. It's a powerful machine, rated at 280 amps of output, but with a weight of just 41 pounds it can be carried around like a suitcase. It is perfect for rack mounting in tight places and features the primary controls on the front panel for easy accessibility. It is ideal for stick electrodes up to 3/16 inch and for TIG welding pipe and plate.
Included with this package:
Power Source
6 ft power cable
Male Connectors Stick (SMAW)
41 lb (18.6 kg)
5- 200 Amps- 1 phase
5- 280 Amps- 3 phase
3 ph: 280A @ 31.2V, 35% duty cycle
3 ph: 200A @ 28V, 100% duty cycle
1 ph: 200A @ 28V, 50% duty cycle
1 ph: 150A @ 26V, 100% duty cycle
Requires 3- or 1-Phase Power
Power Plant Construction
Petrochemical Construction
Maintenance and Repair
Shipbuilding
TIG (GTAW)
Features:
Adaptive Hot Start technology increases the initial amperage when required to prevent the electrode from sticking and creating an inclusion.
Two-position manual switch allows for easy voltage changeover between voltage ranges. Voltage change using the Miller Welder CST-280 is very easy, as it is conveniently located on the rear panel.
Simple to operate with a process selector knob which automatically sets the proper dig setting on E6010 and E7018 electrodes providing superior stick performance.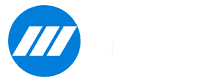 Lift-Arc™ start provides arc starting without the use of high frequency.
Fan-On-Demand™ cooling system operates only when needed providing power efficiency and noise reduction.
Stand-alone or rack-mounted for construction sites. Optional 4-pack racks, commonly used in construction and shipyards, are available for multiple operator applications. All controls including the power switch are located on front of the machine for easy access.
Compatible with Wireless Remote Controls so you can eliminate clutter, cord tangles and the downtime/repair costs that come with cord failure.
Remote amperage control provided through 14-pin receptacle on front of the machine allows use of standard amperage control devices.
Tweco- or Dinse-style connectors available (Dinse-style includes one set of male connectors, Tweco style does not)
Miller CST-280, 208-230/400-460 DINSE STYLE CONNECTORS Part #907251 Specs

Weldable Metals
Carbon Diameter
Input Voltage

208 V
220/230/240 V
380/400/440 V
460/480 V

Input Phase
Input Hz
Current Type
Rated Output

280 A @ 31.2 V, 35% Duty Cycle (Three Phase)
200 A @ 28 V, 100% Duty Cycle (Three Phase)
200 A @ 28 V, 50% Duty Cycle (Single Phase)
150 A @ 26 V, 100% Duty Cycle (Single Phase)

Max Open Circuit Voltage
Amperage Range
Net Width
Net Height
Net Length
Net Weight
Warranty
Portability
Weld Output
SHIPPING DIMENSIONS

Height:
12.00 Inches
Width:
15.00 Inches
Length:
24.00 Inches
Weight:
43 Lb(s) 0 Oz
Manufacturer Reviews
Fabrication and repairs. Yes I would buy this again.
Product Questions and Answers
---
Q - What is the amperage range?
A - 5 DC - 280 DC
Q - Is this just for welding steel?
A - Yes, steel and stainless steel.
How to start Lift-Arc:
Select Lift-Arc.

Select Lift-Arc before starting.

Turn gas on.

Turn gas on to start.

Touch Tungsten to workpiece.

Touch the tungsten electrode to workpiece at weld start point.

Hold electrode to workpiece.

Hold electrode to workpiece for 1-2 seconds, and slowly lift electrode. Arc is formed when electrode is lifted.
Have a question about this product? Submit your question using the form below
People who bought this product were also interested in: