Share

Print
$1,875.00
$2,306.00
Reduced Price
You Save
$431.00

ESAB Fabricator 186 Welder #W1006303
Best price online by FAR!
Included in this package:
ESAB Fabricator 186 AC/DC Power Supply
-TIG Torch & Accessories, 26 Style with integrated controls (3 control modules included), 13 ft (4m)
-Tweco 200 Amp Electrode Holder with 13 ft (4m) Lead
-Tweco 200 Amp Ground Clamp with 10 ft (3m) Lead
-Victor Argon Flow Gauge & 12.5 ft (3.8m) Hose
-9 ft. (2.75m) Power Cord and NEMA 6-50P 230V AC Plug
-Operators Manual & CD
-General Purpose Stick Electrodes (E6013)
-Shoulder Strap
Accessories for the ESAB Fabricator 186 AC/DC Welder: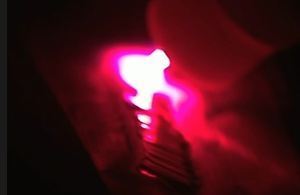 This stick and TIG welding machine is perfect for experienced welders, tradesmen, maintenance and repair, and heavy-duty jobs. It offers three process capabilities: HF TIG, LIFT TIG, and STICK solutions with AC and DC output. This is a fully-featured, professional-grade machine designed to be easy to use with integrated digital controls and a simple to use set up chart.
User reviews on this machine have been excellent, and more than a few welders have replaced their big single phase TIG welders with the ESAB Fabricator 186. It's affordably priced, has a respectable duty cycle, and an AC/DC inverter with adjustable ac frequency. Better arc characteristics, low power consumption and it takes up 1/20 of the space of old-school machines.
Three Process Capability: HF TIG (GTAW), LIFT TIG (GTAW), STICK (SMAW).
The ESAB Fabricator 186 AC/DC is ideal for:
Experienced welders
Tradesmen
Maintenance and repair
Heavy-duty jobs
Features & Benefits:

TIG:
AC and DC output for aluminum and non-ferrous alloys, stainless, mild steel & chromoly
AC Frequency: Adjustable frequency of the AC square wave when welding on aluminum for optimized set up (15 Hz - 150Hz)
Wave Balance: Adjustable for optimized penetration or cleaning action when welding on aluminum
HF Arc Start: Provides non-contact arc starting that eliminates tungsten or material contamination
Lift TIG Start: Provides optimized TIG arc starting without the use of high frequency
Pulse: Changes the weld current from high to low at a specified frequency, reduces heat input on thin material (0.5 Hz - 200 Hz)
Pre flow & Postflow: Enables independent control over shielding gas before and after the weld
Upslope / Downslope & Crater modes: Eliminates cracking at the end of the weld
Hot Start: Ensures fusion at arc starts for both TIG and Stick processes
STICK: - Adjustable Arc Force & Hot Start Control for optimum Stick electrode performance.

Other Features:
- Digital Meters: Voltage and Amperage; Preview and Hold Capability for easy setup
- Trigger Control: 4T (Latch) eliminates operator fatigue
- Comprehensive Setup Chart: Weld set up guide for optimum welding performance over a wide range of materials
- Remote Receptacle: Enables connection of remote control devices like a foot pedal and torch slide control
- Excellent Portability: Weighs just 48.4 lbs
- Overload Protection: Shuts down the power source to protect the internal electrical components from overheating
- IP23S: Suitable for outdoor use.
Other Versions of the ESAB 186 Welder:
ESAB Fabricator 186 AC/DC Welder #W1006303 with Foot Pedal Specs

Input Voltage

50 60 Hz
1 phase
187 - 253 V

Enclosure/Protection Class
Open Circuit

50 VAC
50 VAC - High
70.3 VDC - High

Setting Range

MMA/DC - 10-170 A
TIG/DC - 10-200 A

Standard Specs

IEC 60974-1
CSA E60974-1
UL 60974-1

Welding Output:
20% Duty TIG (GTAW)
Welding Output:
60% Duty TIG (GTAW)
Welding Output:
100% Duty TIG (GTAW)
Welding Output:
15% Duty Stick (SMAW)
Welding Output:
60% Duty Stick (SMAW)
Welding Output:
100% Duty Stick (SMAW)
Product Questions and Answers
---
Q - How much does it weigh?
A - 48.4 lbs.
Q - It only does TIG and Stick welding?
A - That's correct. HF TIG, LIFT TIG and Stick processes.
Have a question about this product? Submit your question using the form below
People who bought this product were also interested in: