Worldwide manufacturer shortages are impacting delivery times. Lead times are more variable than other websites imply. We are a top distributor for Victor Technologies; nobody will get you this faster. Call 1-844-682-0205.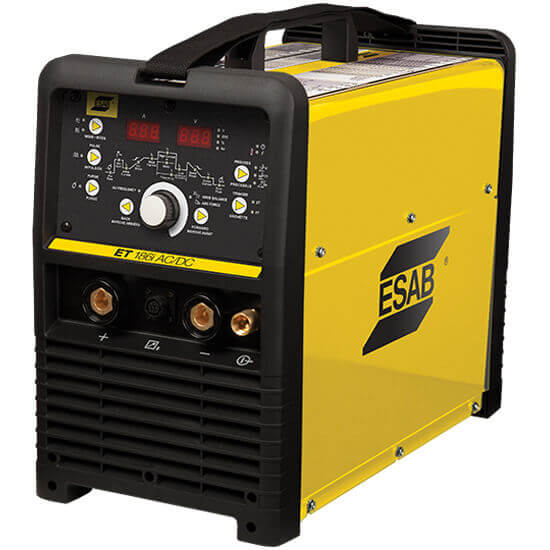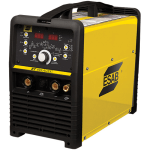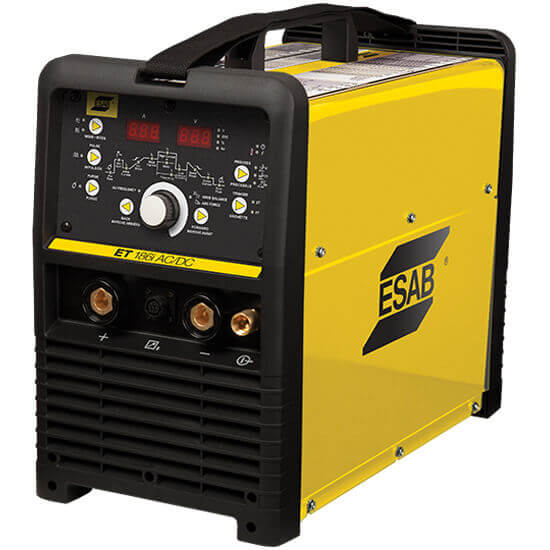 ESAB Fabricator 186 AC/DC Welder #W1006303 with Foot Pedal!
$3,391.90
You Save
$379.20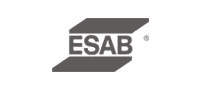 Welding type: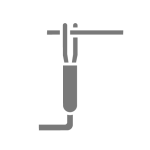 Stick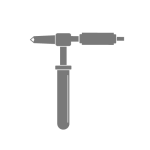 Tig
Material type: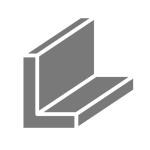 Mild Steel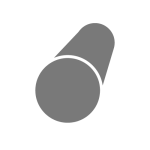 Stainless Steel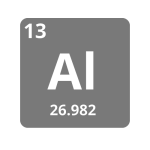 Aluminum
Power supply: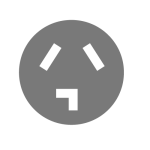 220V Single Phase
ESAB Fabricator 186 Welder #W1006303
Best price online by FAR!
Included in this package:
ESAB Fabricator 186 AC/DC Power Supply
-TIG Torch & Accessories, 26 Style with integrated controls (3 control modules included), 13 ft (4m)
-Tweco 200 Amp Electrode Holder with 13 ft (4m) Lead
-Tweco 200 Amp Ground Clamp with 10 ft (3m) Lead
-Victor Argon Flow Gauge & 12.5 ft (3.8m) Hose
-9 ft. (2.75m) Power Cord and NEMA 6-50P 230V AC Plug
-Operators Manual & CD
-General Purpose Stick Electrodes (E6013)
-Shoulder Strap
Accessories for the ESAB Fabricator 186 AC/DC Welder: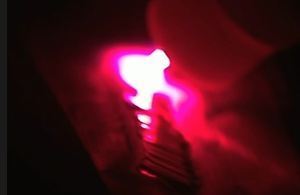 This stick and TIG welding machine is perfect for experienced welders, tradesmen, maintenance and repair, and heavy-duty jobs. It offers three process capabilities: HF TIG, LIFT TIG, and STICK solutions with AC and DC output. This is a fully-featured, professional-grade machine designed to be easy to use with integrated digital controls and a simple to use set up chart.
User reviews on this machine have been excellent, and more than a few welders have replaced their big single phase TIG welders with the ESAB Fabricator 186. It's affordably priced, has a respectable duty cycle, and an AC/DC inverter with adjustable ac frequency. Better arc characteristics, low power consumption and it takes up 1/20 of the space of old-school machines.
Three Process Capability: HF TIG (GTAW), LIFT TIG (GTAW), STICK (SMAW).
The ESAB Fabricator 186 AC/DC is ideal for:
Experienced welders
Tradesmen
Maintenance and repair
Heavy-duty jobs
Features & Benefits:

TIG:
AC and DC output for aluminum and non-ferrous alloys, stainless, mild steel & chromoly
AC Frequency: Adjustable frequency of the AC square wave when welding on aluminum for optimized set up (15 Hz - 150Hz)
Wave Balance: Adjustable for optimized penetration or cleaning action when welding on aluminum
HF Arc Start: Provides non-contact arc starting that eliminates tungsten or material contamination
Lift TIG Start: Provides optimized TIG arc starting without the use of high frequency
Pulse: Changes the weld current from high to low at a specified frequency, reduces heat input on thin material (0.5 Hz - 200 Hz)
Pre flow & Postflow: Enables independent control over shielding gas before and after the weld
Upslope / Downslope & Crater modes: Eliminates cracking at the end of the weld
Hot Start: Ensures fusion at arc starts for both TIG and Stick processes
STICK: - Adjustable Arc Force & Hot Start Control for optimum Stick electrode performance.

Other Features:
- Digital Meters: Voltage and Amperage; Preview and Hold Capability for easy setup
- Trigger Control: 4T (Latch) eliminates operator fatigue
- Comprehensive Setup Chart: Weld set up guide for optimum welding performance over a wide range of materials
- Remote Receptacle: Enables connection of remote control devices like a foot pedal and torch slide control
- Excellent Portability: Weighs just 48.4 lbs
- Overload Protection: Shuts down the power source to protect the internal electrical components from overheating
- IP23S: Suitable for outdoor use.
Other Versions of the ESAB 186 Welder:
ESAB Fabricator 186 AC/DC Welder #W1006303 with Foot Pedal Specs

Input Voltage

50 60 Hz
1 phase
187 - 253 V

Enclosure/Protection Class
Open Circuit

50 VAC
50 VAC - High
70.3 VDC - High

Setting Range

MMA/DC - 10-170 A
TIG/DC - 10-200 A

Standard Specs

IEC 60974-1
CSA E60974-1
UL 60974-1

Welding Output:
20% Duty TIG (GTAW)
Welding Output:
60% Duty TIG (GTAW)
Welding Output:
100% Duty TIG (GTAW)
Welding Output:
15% Duty Stick (SMAW)
Welding Output:
60% Duty Stick (SMAW)
Welding Output:
100% Duty Stick (SMAW)
Product Questions and Answers
---
Q - How much does it weigh?
A - 48.4 lbs.
Q - It only does TIG and Stick welding?
A - That's correct. HF TIG, LIFT TIG and Stick processes.
How to Install Victor Regulator:
Note Max Pressure.

Note the maximum inlet pressure stamped on the regulator. DO NOT attach to a system that has a higher pressure than the max.

Attach to Regulator.

Attach the inlet port to the system supply pressure connection.

Attach Additional Gauges.

Make sure all third party gauges match the necessary requirements and attach desired gauges.

Match correct pressure rating.

Be sure that the regulator has the correct pressure rating and gas service for the cylinder used.

Inspect the regulator.

Carefully inspect the regulator for damaged threads, dirt, dust, grease, oil, or other flammable substances.

Attach to Cylinder Valve.

Attach the regulator to the cylinder valve. Tighten securely with a wrench.
Have a question about this product? Submit your question using the form below
People who bought this product were also interested in: