Hypertherm Powermax 30 AIR Consumables

SORT BY
Hypertherm Powermax 30 AIR Consumable Parts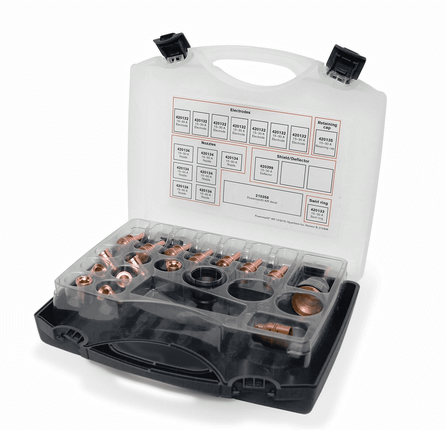 Since we're not at the point where anyone's figured out a way to make nozzles, electrodes and other consumables last forever, you need to have a supply of quality consumables to keep your Powermax operating at peak performance. Welders Supply Company can help with that.
We carry the full line of consumables for the Hypertherm Powermax Air 30, all at the best prices you'll find anywhere. Hypertherm consumables are all designed and built to ensure your Powermax 30 AIR cuts cleanly, quickly and cost-effectively.
Don't cheap out and buy generic parts, only to find out later they were poor-quality and didn't last as long as they should. Insist on genuine Powermax Air 30 compatible consumables.
Welders Supply Company carries these Hypertherm consumables:
Free Shipping on Orders Over $300
Obviously, a handful of consumables aren't going to come close to $300, but if you have other things to buy and your total is over $300 you'll be eligible for free shipping anywhere within the continental US.
Browse our selection of plasma cutter consumable parts for Hypertherm Powermax 30 Air, or have a look at all plasma cutting machines available at Welders Supply Company.