Hypertherm Powermax 30 (30 Air, 30 XP) Consumable Parts
Your Search Results:
15 items found

SORT BY
Best Prices on Hypertherm Powermax 30 Consumables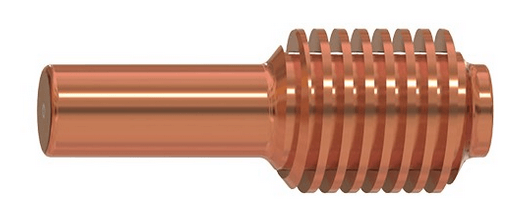 Welders Supply Company not only carries the full range of consumables for use with the Hypertherm Powermax 30 (including the 30 Air and the 30XP), we also have them at the best prices online. Shield deflectors, retaining caps (drag cap), nozzles, swirl rings, electrodes—we have them all.
Every Hypertherm consumable is designed to help increase the longevity of your Hypertherm Powermax 30xp/30Air torch. Whether for drag-cutting, mechanized cutting, or gouging, these consumables are built for precision and durability on the toughest of plasma cutting jobs. We carry individual parts for quick replacements as well as bulk kits.
Whether you're a garage hobbyist, an artist, or a pro welder, Welders Supply Company has the machines, consumables and replacement parts you need to get the job done right.
Lowest Prices on the Full Line of Hypertherm Products and Free Shipping on All Orders Over $300
Welders Supply Company has the best selection of plasma cutting and welding products available online, including the full line of Hypertherm plasma cutters—all at the best prices around. What's more, we offer free shipping within the continental US on all orders over $300.
Shop all consumable torch parts for Hypertherm Powermax 30 Air and XP, or browse the full Hypertherm Powermax line available at Welders Supply Company.