Disposable N95 Respirators for Welding

SORT BY
3M 8210 N95 Respirator - 20 Pack
Moldex 2200 Series N95 Respirators - 20 Pack
3M™ Particulate Respirator 8214, N95 - 10/Box
Moldex 2300 Series N95 Respirators - 10 Pack
3M™ Particulate Respirator 8511, N95 #70070757557 (10/package)
3M™ Particulate Respirator 8200/07023(AAD), N95 #70071534492
Starting at $10.09
Out of Stock
3M N95 Welding Respirator - 10/box
3M™ Particulate Respirator 8211 10/Box #70071042553
3M™ Particulate Respirator 8210V, N95 #70071606589 (Pack of 10)
3M N95 Respirator - 10/Box
3M™ Particulate Welding Respirator 8515/07189(AAD), N95 (10/Pack) #70070890028
Disposable N95 Respirators
Welders Supply Company offers a variety of N95 respirators to keep your lungs protected from harmful non-oil based particles and fumes often found on welding job sites. Detailed procedures required by the Occupational Safety and Health Administration's (OSHA) respiratory protection standard 29 CFR 1910.1341 were implemented for good reason: the consequences of selecting the wrong respirator for a job, or using it incorrectly, can be fatal.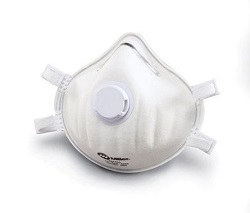 Airborne Hazards Common to Welding
Studies have shown that full-time welders are at increased risk of bronchitis, airway irritation, lung function changes, pulmonary infections (pneumonia), and lung cancer.
Respiratory hazards in welding can be separated into two main categories:
Welding Fume
One of the most prominent airborne contaminants found in arc welding is welding fume, which is a complex mixture of very small particles of metal oxides. The specific components depend on the composition of the welding electrode (stick, wire or filler rod), base metal, surface coatings and the type of shielding gas or flux.
Gases and Vapors
Electrode coatings, surface coatings, fluxes and shielding gases can generate harmful gases such as ozone, nitrogen oxides, phosgene, carbon monoxide and gaseous fluoride when burned or exposed to ultraviolet arc rays. Welding in enclosed areas or confined spaces must be done under special consideration. Locations such as these may have low ventilation which can lead to very high exposure levels. In extreme cases, gases can build up to levels that may cause loss of consciousness or death within minutes.
Your lungs can't afford for you to be careless in the workplace. While N95 respiratory masks are not a free pass to work in dangerous conditions, they are a necessary precaution that may prevent irreversible lung damage, and sometimes even death.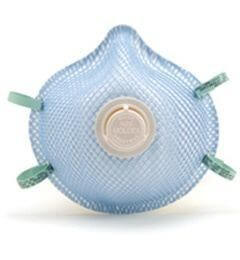 Welding Machines, Welding Gas, Welding Equipment - Welders Supply Has It All
Welders Supply Company is your one-stop-shop for everything from welding machines and welding gas to safety equipment and auto-darkening helmets. There's no need to shop around at 5 different stores. Whether you're a hobbyist looking for a good deal on used welding equipment or a professional welding contractor looking to outfit an entire crew, Welders Supply has what you need and we have it at the lowest possible price.
Since 1938, Welders Supply has supplied the southern Wisconsin and northern Illinois region with quality welding equipment and supplies from the top manufacturers. We also sell, rent, and exchange refilled gas tanks and cylinders at our store locations in Kenosha WI, West Bend WI, DeKalb IL, and Waukegan IL.

Our store locations offer same day deliveries to: Milwaukee, Wisconsin; Rockford, Illinois; Crystal Lake, Illinois; Beloit, Wisconsin; Janesville, Wisconsin; Big Bend, Wisconsin; and Racine County, Wisconsin.
Lowest Online Prices and Free Shipping on All Orders Over $300
Besides the lowest online prices on quality welding equipment and accessories, Welders Supply offers free shipping within the continental US on all orders over $300. If you're shopping cart is coming up just shy of the $300 mark, consider adding on some consumables or an accessory so you can take advantage of our free shipping offer.
For quality welding machines, supplies and safety equipment at the lowest prices, shop Welders Supply Company. For customer service, call 1-800-236-8825