Worldwide manufacturer shortages are impacting delivery times. Lead times are more variable than other websites imply. We are a top distributor for Miller Welding; nobody will get you this faster. Call 1-844-682-0205.
Miller Spectrum 875 Plasma Cutter with XT60 Torch, 20ft #907583 OR 50ft Cable #907583001
$4,324.00
You Save
$895.00
CALL or CHAT

for more options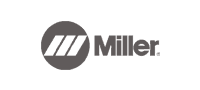 Material type: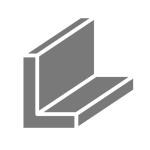 Mild Steel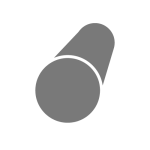 Stainless Steel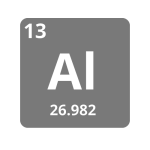 Aluminum
Power supply: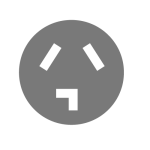 220V Single Phase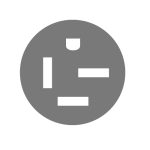 220V 3 Phase
Cut capacity: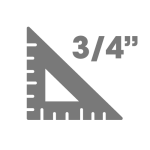 3/4" Capacity
Miller Spectrum 875 Plasma Cutter with XT60 Torch 20ft #907583 OR 50-ft Cable #907583001
The Miller Spectrum 875 plasma cutter comes with the XT60 handheld torch for cutting up to 7/8in mild steel. Although it weighs only 51lbs, it provides a 15in/minute cut-rate, thanks to its 230/208V (1 phase) power. This unit incorporates state-of-the-art technologies from Miller, such as:
Automatic air regulators that eliminate the need for bulky pressure gauges and automatically change the air pressure for the optimal cutting and gouging
Miller's Ultra-Quick Connect to make the connection between the torch and the work cable simple and fast
Wind Tunnel Technology and Fan-On-Demand innovations prevent particulates from entering and damaging the unit while also ensuring it remains cool by only running the fans when needed
Auto-Refire seamlessly controls the pilot arc to make cutting large and/or multiple pieces of metal a breeze
All these technologies are standard on the Spectrum 875, and you can opt for CNC/Automation cutting capabilities for this model with either long or short torches.
PROCESSES
Find the best Miller plasma cutter price at Welders Supply.
Other Versions of the Miller Spectrum 875:
Spectrum® 875 #907583 Specifications:

Processes
Air Plasma Cutting and Gouging
Plasma Gas
Air or Nitrogen only
Input Voltage Options
208 V
220/230/240 V
Input Hz Range
50 / 60 Hz
Input Phase
1 or 3-phase
Input Current Type
DC
Required Input Pressure / Flow
6.75 cfm (191 L/min.) at 90 psi minimum (621 kPa), 120 psi maximum (828 kPa)
Recommended Generator Power
11000 W
Maximum Open Current Voltage
400 VDC
Cutting Capability
Rated: 7/8 in. (22.2 mm)
Sever: 1-1/4 in. (32 mm)
Material Cutting Thickness
Aluminum: 5/8 in. (15.9 mm) at 15 IPM (381 mm/min.)
Stainless Steel: 7/8 in. (22.2 mm) at 15 IPM (381 mm/min.)
Mild Steel: 7/8 in. (22.2 mm) at 15 IPM (381 mm/min.)
Rated Output at 104 Degrees Fahrenheit
60 A at 140 VDC:
208 V: 40% duty cycle
230 V: 40% duty cycle

230 V: 100% duty cycle at 50 A
Input Amperage Range for Given Voltage Output
208 V: 47 A
230 V: 42 A
Industrial Applications
Auto / Cycle (Racing, Customizing, Restoring)
Construction
DIY / Home Hobbyist
Heavy Equipment Manufacturing
Infrastructure
Manufacturing
Shipbuilding
Boat / Yacht
High Purity Processing
Net Width
8.75 in (222 mm)
Net Height
13.5 in (343 mm)
Net Length
18.5 in (470 mm)
Net Weight
With hand-held torch 20 ft. (6.1 m): 49 lb. (22.2 kg)
With hand-held torch 50 ft. (15.2 m): 58 lb. (26.3 kg)
Portability
Handles
Straps
Warranty
3 years - Miller's True Blue Warranty
SHIPPING DIMENSIONS

Height:
9.00 Inches
Width:
14.00 Inches
Length:
19.00 Inches
Weight:
60 Lb(s) 0 Oz
Product Questions and Answers
---
Q - How much air pressure is needed?
A - Input pressure/flow requirement is 6.75 cfm at 90 psi minimum, 120 psi maximum.
Q - What is the thickest it can cut?
A - It can sever up to 1 1/4"., but the cut will be slow and not especially clean?
Q - What size air compressor does this require?
A - It requires one rated for at least 6.75 scfm at 90 psi.
Q - Is this US made?
A - Yes, made in USA.
How to check/replace retaining cup, tip, and electrode:
Turn off power.

Turn off power source.

Drag Shield.

Check this area for any debris or foreign material. Clean out if necessary.

Retaining Cup.

Remove retaining cup. Check retaining cup for cracks, and replace if necessary.

Remove tip.

Check tip, and replace if opening is deformed or 50% oversize. If inside of tip is not clean and bright, clean with steel wool.

Check Electrode.

Check electrode. Performance may degrade if center has a pit more than 1/32 in deep, remove and replace electrode.

Swirl Ring.

Remove swirl ring. Check ring, and replace if side holes are plugged.

O-Ring.

Check O-ring on torch. If needed, coat with thin film of silicone lubricant.

Plunger Area.

Check this area for any debris or foreign material. Clean out if necessary.
Have a question about this product? Submit your question using the form below
People who bought this product were also interested in: