Worldwide manufacturer shortages are impacting delivery times. Lead times are more variable than other websites imply. We are a top distributor for Miller Welding; nobody will get you this faster. Call 1-844-682-0205.
Miller Syncrowave 210 TIG/MIG Package #951684
$4,751.00
You Save
$992.00
CALL or CHAT

for more options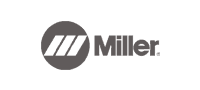 Welding type: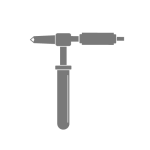 Tig
Material type: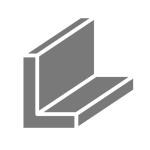 Mild Steel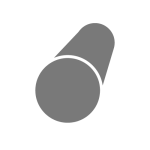 Stainless Steel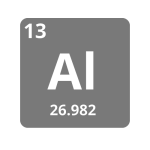 Aluminum
Power supply: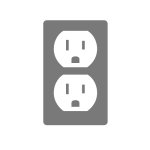 110V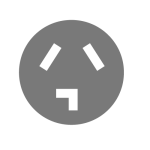 220V Single Phase
Miller Syncrowave 210 TIG/MIG Spoolmate 150 Package #951684
The Miller Syncrowave 210 #951684 is an affordably priced and incredibly versatile TIG welding machine suitable for both personal use and light industrial applications. An easy-to-use interface makes it great for hobbyists and tech schools, but this isn't an underpowered "learners" machine. There's plenty of power and versatility for advanced users and the front panel memory card data port makes it easy to upgrade software and expand its capabilities.
Multiprocess Capability
Many multiprocess units don't have the ability to TIG weld aluminum. The Syncrowave 210 has AC TIG capability, and with the included Spoolmate 150 accessory you can MIG weld to fill gaps or boost your travel speed. Additionally, the 5 Amp TIG capability lets you weld thinner materials than other comparably sized welding machines.
Multi-Voltage Plug Lets You Connect to 120 or 240 V Power
With Miller's Auto-Line technology and Multi-Voltage Plug (MVO), you can connect this machine to common 120 or 240 V outlets without any special tools. Just choose the plug that fits the receptacle and plug it in.
Pro-Set Takes the Guesswork Out of Setting Up for TIG Welding
Miller's Pro-Set feature makes it easy and quick to set up weld parameters for TIG welding. The AC Balance provides adjustable oxide removal for high-quality aluminum welds, and the Pulse Capability adjusts pulses from 0 to 150 pulses per second for increased puddle agitation, arc stability, and travel speeds while reducing heat input and distortion.
Fan-on-Demand Extends Service Life
Miller's Fan-on-Demand feature reduces the amount of contaminants pulled through the machine to help it last longer. The fan only runs when needed, up to 36% less than units with continuous running fans.
Built-in Running Gear
There's no need to buy a cart to transport the Syncrowave 210. An EZ-Change low cylinder rack and built-in storage space help you keep your accessories organized and make transport easy.
What's Included:
Syncrowave® 210
10 ft. (3 m) primary cord with MVP™ plugs for 120 V (219261) and 240 V (219258)
12 ft. (3.8 m) Weldcraft™ A-150 TIG torch with Dinse style connector
12 ft. (3.8 m) work cable with clamp and Dinse style connector
12 ft. (3.8 m) stick electrode holder with Dinse style connector
RFCS-14 HD remote foot control
Regulator/flow gauge and gas hose
Quick Reference Guide
4-Pin to 14-pin connector
Spoolmate™ 150 Series spool gun (#301 272)
Miller Synchrowave 210 #951684 Complete Specifications:

Input Voltage Range
120–240 V, 1-phase,
Amperage Range
5–210 A
Maximum Open Current Voltage
47 VDC
Processes
AC/DC TIG (GTAW)
DC stick (SMAW)
Pulsed TIG (GTAW-P)
MIG (GMAW)
Flux-cored (FCAW)
Light Industrial Applications
Light metal fabrication
Maintenance/repair operations
Light manufacturing
Automotive repair
Vocational training
Hobbyist
Net Width
18.5 in. (470 mm)
Net Height
31.5 in. (800 mm)
Net Length
43 in. (1092 mm)
Net Weight
139.5 lb. (63 kg)
Warranty
Miller's True Blue Warranty
Performance Specifications
115 V
230 V
Welding Amperage Range
DC TIG: 5–125 A
DC TIG: 5–125 A
DC Stick: 20–90 A
DC TIG: 5–210 A
DC TIG: 5–210 A
DC Stick: 20–150 A
Rated Output (R.M.S.)
DC TIG: 95 A at 13.8 V, 60% duty cycle
DC TIG: 90 A at 13.6 V, 60% duty cycle
DC Stick: 70 A at 22.8 V, 60% duty cycle
DC TIG: 125 A at 15 V, 60% duty cycle
DC TIG: 114 A at 14.6 V, 60% duty cycle
DC Stick: 90 A at 23.6 V, 60% duty cycle
Amps Input at Rated Output (While Idling)
DC TIG: 17.4 (.58)
DC TIG: 12.4 (.58)
DC Stick: 20.5 (.58)
DC TIG: 11.9 (.35)
DC TIG: 8.62 (.35)
DC Stick: 11.9 (.35)
Process Specifications
TIG (GTAW)
Stick (SMAW)
Spool Gun (GMAW)
Input Power
1-phase
1-phase
1-phase
Duty Cycle
210 A, 20%
125 A, 60%
95 A, 100%
150 A, 20%
90 A, 60%
60 A, 100%
170 A, 20%
100 A, 60%
75 A, 100%
Material Thickness Range (TIG, Spool Gun) / Stick Electrode Maximum Diameter (Stick
.020–1/4 in.
6010: 5/32 in.
6013: 1/8 in.
7018: 1/8 in.
7024: 3/32 in.
24 ga.–3/8 in
SHIPPING DIMENSIONS

Height:
21.00 Inches
Width:
35.00 Inches
Length:
45.00 Inches
Weight:
165 Lb(s) 0 Oz
Product Questions and Answers
---
Q - Does this self feed the wire?
A - No, all wire must be fed through the spoolgun.
Q - What size breaker do I need to run it on 110V?
A - It would require a 20 amp breaker.
Q - Can you MIG weld with a torch or do you have to use the spoolgun?
A - You can only MIG weld using the spoolgun.
Q - Is this air cooled?
A - Yes, air cooled.
How to stick weld:
Clean workpiece.

Make sure workpiece is clena before welding.

Prepare to weld.

Place as close to the weld as possible.

Insert electrode.

Before striking an arc, insert an electrode in the electrode holder. A small diameter electrode requires less curretn than a large one. Follow manufacturer recommendations.

Arc length.

Arc length is the distance from the electrode to the workpiece. Correct arc length is related to electrode diameter. Examine the weld bead to determine if the arc length is correct.

Remove slag.

Use a chipping hammer nad wire brush to remove slag. Remove slag and check weld bead before making another weld pass.
Have a question about this product? Submit your question using the form below
People who bought this product were also interested in: