110V Power Supply Welders & Plasma Cutters
110V welding and plasma cutting machines are often considered entry-level and can be plugged into standard home outlets.
Shop 110V electric welders from popular arc welding brands including Miller, Victor, Blue Demon, and Hobart.
110V Power Supply
110v power is what the wall outlets inside your home provide. 110 volts is the amount of current a single wire can handle before it becomes unsafe. Common appliances like coffee makers, toaster ovens, and lamps all run on 110v power. For large appliances and many power tools, 220v is required. 220v combines two wires to produce twice the voltage to the outlet.
Some of the heavy-duty professionals need more than these 110v machines. However, A 110v welder has more than enough power for most DIY welding tasks, and they're the best welder for beginners looking for a flexible machine. They're also handy for experienced welders who want a compact, lightweight machine they can easily take with them for light-duty work.
This should look familiar: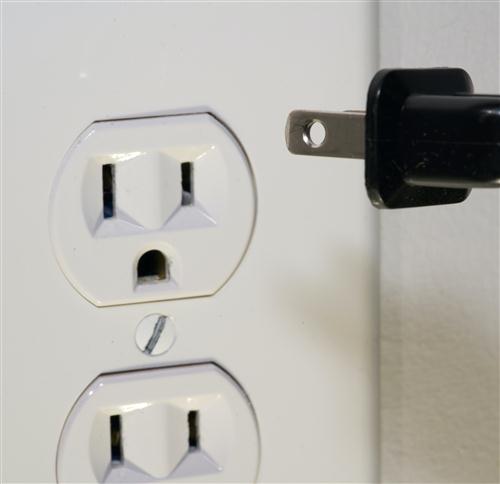 Caption: The typical 110v outlet has 3 slots for plugs, is paired as "duplexes" (one on top of another) and is usually white.
What type of welding machines run on 110v power?
110v welding machines are typically MIG/Flux-cored machines. They won't have the power to weld thick metals like a 220v machine will, but are perfectly adequate for smaller jobs and projects. Most will weld up to ¼" steel.
110v welders generally only reach their maximum rated power if they're used on a dedicated 20 Amp line, so if you plug into a standard 110v outlet it will run at a reduced power level because it's not on a dedicated line. You would need to add a dedicated 20 Amp breaker to your electrical panel if you need a 110v welder to run at full power.
110v machines are the most affordably priced welders, but be wary of the $100 bargain machines commonly sold at a lot of big box stores. They may seem like a bargain too good to pass up, but the super cheap machines are notorious for all kinds of problems and warranties as flimsy as their build quality. If you are looking for the perfect Miller 110v MIG welder or 110v arc welder, shop our selection.
Can you plug a 220v welding machine into a 110v outlet?
No. The plug for a 220v machine won't fit the slots on a 110v outlet, and even if they did the 110v outlet wouldn't provide adequate power for a 220v machine.
Why choose a 110v welder?
Can be run off common 110v household outlets

Small enough and light enough to transport easily

Less expensive than higher-powered machines

Consume less power than machines running on 220v and higher
Affordably priced 110v welding machines worth a look:
Have a 220v or 460v outlet? Shop our selection of welders by voltages online.
For the best prices on name-brand welding machines shop Welders Supply Company online or in Burlington, Beloit, Big Bend, Crystal Lake, Rockford. For questions, call 1-844-682-0205.