Share

Print
$268.80
$352.16
Reduced Price
You Save
$83.36

Miller Digital Elite Auto Darkening Welding Helmet #281000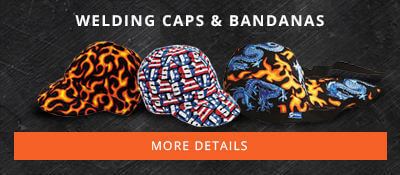 Miller Digital Elite Welding Helmets feature four modes and four arc sensors for intense welding applications. Choose from the weld, cut, grind, and x-mode depending on the application.
This helmet has a 5 amps TIG rating for superior flame resistance. Use the excellent sensitivity and delay controls for your most precise welding jobs. Professional welders love this line for starter welding and arcs. The Miller Digital Elite Welding Helmets also offer additional adjustable settings for the ultimate comfort. Use an extra adjustable headband to get your most secure and comfortable fit.
All Miller Classic Series Digital Elite Welding Helmets come with a three-year warranty. Order yours today at an unbeatable price.
---
Features:
NEW Improved Digital Controls allow user to easily adjust mode and settings
NEW Redesigned headgear with additional adjustability settings for better fit & comfort
NEW 3 Year Warranty
9.22 sq. in. viewing area
Four Arc Sensors for superior lens response
Four Operating Modes – Weld, Cut, Grind and X-Mode
Auto-On/Off power control triggers lens at the strike of an arc
Viewing Area – 9.22 sq in. 3.85 x 2.38 sq. in (97 x 60 mm)
Four Arc Sensors – 1/ 20,000 sec. lens speed
Sensitivity and Delay Control - .10 – 1.0 sec
TIG Rating - 5 amps and below
Lithium batteries (2) – with solar assist; up to 3,000 hours
Weight- 18 oz (482g)
Meets ANSI Z87.-2003 (High Impact) standard
Includes 5 outside cover lenses, 2 inside cover lenses and Helmet bag
Four Operating Modes:
Weld Mode - #8-13
Cut Mode - #5-8
Grind Mode – Light State #3.5
X-Mode – Can be used in Shades #8-13
Electromagnetic Arc Sensing eliminates: Sunlight interference - Outdoors, Low-Amperage Lens Opening - TIG, Lens Openings - Pipe/Curves, Obstructed Sensors - Hidden/Cavity Welds
---
Congrats, you found the BEST PRICING ON MILLER WELDING HELMETS ON THE WEB!
Be sure to add these great accessories to your order!
Miller Digital Elite Welding Helmet #281000 Specs
Viewing Area
9.22 sq. in. (59.48 sq. cm)
Operating Modes
Weld, cut, grind and X-Mode™
Shades
Cut: #5 - 8 (Cat #5 - 9)
Weld: #8 - 13 (Cat #9 - 13)
Sensors
4
TIG Rating
5 amps and below
Switching Speed
1/20,000 sec.
Weight
18 oz. (510 g)
SHIPPING DIMENSIONS

Height:
9.75 Inches
Width:
12.00 Inches
Length:
10.50 Inches
Weight:
2 Lb(s) 15 Oz
Product Questions and Answers
---
Q - Where is this helmet made?
A - Korea.
Q - Can this be worn with a hard hat?
A - For a slotted hard hat, you need part #259637. For other hard hats, you need part #222003
Q - What size replacement battery?
A - It takes a CR2450 lithium battery.
Q - Is this Miller's best helmet?
A - Yes, for now at least.
Q - Does it have a magnifying lens holder?
A - Yes. You will need at minimum a 7000 watt generator and a 30 amp kva plug for it to work well.
Q - What is the warranty?
A - All Miller Classic Series Digital Elite Welding Helmets come with a 3-year warranty.
Q - Do the lenses block UV light?
A - Yes. Digital Elite Welding Helmet lenses block out harmful infrared and UV rays during welding.
Have a question about this product? Submit your question using the form below
People who bought this product were also interested in: