Lincoln Stick Welding Machines
Lincoln Stick Welding Machines at Welders Supply

Stick welding machines are versatile and simple to use, which is why stick is one of the most popular arc welding procedures. Stick, also called Shielded Metal Arc Welding (SMAW) is ideal for outdoor welding because it is not impacted by temperature and wind the way other welding procedures are. Stick is also more forgiving when working with rusty or dirty metal, though it is always recommended to get your working surfaces as clean as possible before welding. Stick welders excel at thicker metals and are not preferred over MIG or TIG options for sheet metal.
Our more popular Lincoln stick welders include:
Lincoln Stick Welding Machines from Welders Supply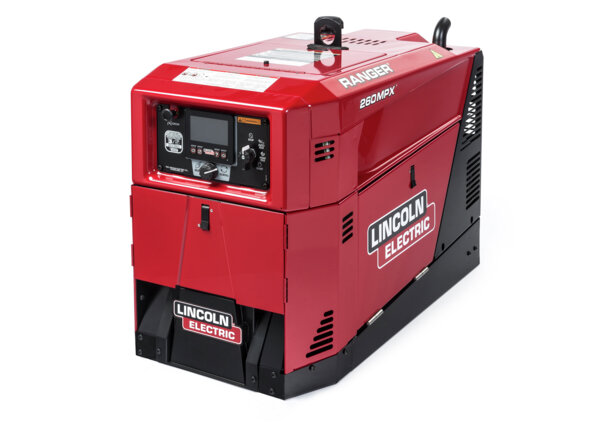 Lincoln offers a range of stick welders from portable units to multiprocess workhorses capable of MIG, TIG, and stick welding. Stick welders are appropriate for steel, stainless steel, nickel-based alloys, chrome and cast iron, and can work for aluminum though other methods are preferred. Stick is commonly employed in the following industries:
General maintenance and repair
Construction
Fabrication
Steel erection
Pipe fabrication
Shipbuilding
Mining
Lincoln Electric AC225 Classic Welders
The Lincoln Electric AC225 Classic series is well named–these welding machines are called classic for a reason. Lincoln Electric's over 125 years of experience building durable, effective welders shows in this lineup. The Lincoln Classic series of stick welders offer accessible, general-purpose welding for farm, shop, and home use.
Lincoln Electric Invertec Stick Welding Machines
Lincoln Invertec Series stick welders are compact, portable, and inverter-based for ease of use. Add in the DC TIG welding capabilities, and you're set to tackle challenges wherever they arise.
See all Lincoln welders or shop all stick welders available online from Welders Supply.