Worldwide manufacturer shortages are impacting delivery times. Lead times are more variable than other websites imply. We are a top distributor for Miller Welding; nobody will get you this faster. Call 1-844-682-0205.
Miller Big Blue® 500 Pro Deluxe w/ ArcReach® #907736001
Product Number:
907736001
$45,096.00
You Save
$6,049.00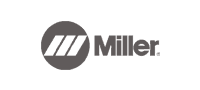 Welding type: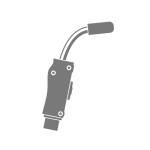 Mig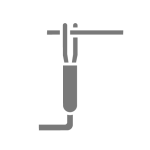 Stick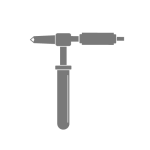 Tig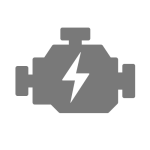 Engine Driven
Material type: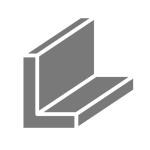 Mild Steel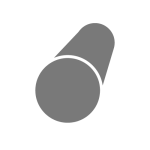 Stainless Steel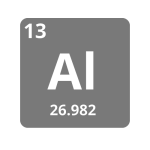 Aluminum
Miller Big Blue® 500 Pro (Kubota) Deluxe w/ ArcReach® #907736001
The Big Blue™ 500 Pro (Kubota) Deluxe w/ ArcReach® 907736001 isn't just one of the most tremendous Diesel Engine-Driven Welder/AC Generators from Miller®, similar to The Big Blue™ 500 Pro, it's the cleanest and greenest power available, but with an upgrade. The backbone to this green, clean, multi-purpose welding machine, is in the heavy-duty T4i Kubota diesel engine. This generator packs an incredible 27,000 peak watts of power on 3-phase or 15,000 watts on single-phase, all while keeping the air clean from after treatment maintenance exhaust, due to the Miller® diesel oxidation catalyst (CDC) technology. You'll need more metal to craft after welding with this machine.
Electronic Engine Display (Kubota USA Models Only)
Simultaneously see and analyze diagnostics for quick and easy servicing like:
Fuel Level
Engine Hours
Coolant Temperature
Oil Pressure
Battery Volts
Engine RPM
Miller Big Blue® 500 Pro (Kubota) Deluxe Features
Digital Meters with SunVision™ allow users to weld with the easiest view possible in all light environments
Low OCV Stick increases operator safety without compromising arc starts
Industrial USB Port lets users upload the latest software while logging files and stats of machine use for operation management
20,000 watts of Pure Generator Power - A second welding arc now available with an extra inverter-based power source
HD Powder Coat protects sheet metal from rust and corrosion
Quiet Operation - Operations and team communication is improved
Arc Control - Stick and solid wire welding is made easier with fine-tuning of hard to weld locations
Standard 14-pin Receptacle with Auto-Remote Sense™ for easier than ever connection of feeders and remote controls
ArcReach® Remote Control Technology for remote control of the power source without a control cord
Polarity Reversing Switch efficiently changes welding polarity without having to change over cables
Vandalism Lockout Kit protects your investment with our built-in Deluxe Kit
ArcReach® Remote Control Technology
Increased Productivity
More welds in less time with more arc-on time and reduced exposure to workplace
hazards, automatic return to panel settings, auto-Process Select, and less operator fatigue
Improved Weld Quality
Better welds with less rework when the operator can precisely set arc amperage or voltage and remote override of Big Blue 500 Pro
Reduced Maintenance
Save time by having fewer cables to maintain while eliminating costly control cord repairs
Improved Flexibility
Fleet compatibility can be used with ArcReach-equipped XMT® and Dimension™ power sources

Warranty
Welder/generator is warranted by Miller for three years, parts and labor. The engine is warranted separately by the engine manufacturer.
Clean, quiet, Multiprocess machine delivers up to 500 amps of welding power with an EPA Tier 4 Final engine, ideal for heavy use.
Miller Big Blue 500 Pro (Kubota) Deluxe w/ArcReach #907736001 Specifications:

Industries Interests
Construction
Infrastructure
Fabrication
Maintenance and Repair - Field Operations
Pipe Fabrication / Construction
Work / Service Trucks
Processes
Air Carbon Arc Cutting and Gouging (CAC-A)
Flux Cored (FCAW)
MIG (GMAW)
Pulsed MIG (GMAW-P)
RMD
Stick (SMAW)
TIG DC (GTAW-DC)
Carbon Diameter
3/8 in (9.5 mm)
Cold Weather Starting Aids
Engine Block Heater
Glow Plugs
Current Type
DC
Engine Brand
Kubota
Engine Compliance
T4F
Engine Idle Speed
1350 RPM
Portability
Lift Eye (Standard)
Trailer (Optional)
Fork Pockets
Engine Weld Speed
1800 RPM
Fuel Tank Size
25 Gallon
Net Height
46 in
Fuel Type
Diesel
Net Length
69.5 in
Horsepower
48.9 hp
Max Open Circuit Voltage
92 VDC
Net Weight
1750 lbs
Weldable Metals
Mild Steel
Stainless Steel
Net Width
28.5 in
Rated Output
500 A at 40 V, 100% Duty Cycle
450 A at 38 V, 100% Duty Cycle
400 A at 36 V, 100% Duty Cycle
Single Phase Generator Continuous Power
12000 W
Warranty
Engine Warranties
Miller's True Blue Warranty
Single Phase Generator Peak Power
15000 W
Sound Rating
Idle: 65.9 dB / Weld: 74.3 dB
Three Phase Generator Continuous Power
20000 W
Three Phase Generator Peak Power
27000 W
Amperage Range
20 - 500
SHIPPING DIMENSIONS

Height:
48.00 Inches
Width:
30.00 Inches
Length:
70.00 Inches
Weight:
1800 Lb(s) 0 Oz
Product Questions and Answers
---
Q - What is the generator rated at?
A - 20,000 watts
Q - How is this with emissions?
A - It produces nearly no diesel emissions, thanks to the diesel oxidation catalyst (DOC) in the Kubota V2403 engine.
Q - What is the USB port on this for?
A - It allows you to upload software updates and download log files to get diagnostics and statistics on the machine.
Have a question about this product? Submit your question using the form below