Acetylene Gas Cylinder Supplier for Milwaukee

Acetylene Welding Gas Equipment and MSDS from Welders Supply
Acetylene, or chemical formula C2H2, is the most common type of gas used in the general welding industry. Acetylene gas is very useful in the oxy-fuel cutting of carbon steel and the brazing of refractory oxide metals.
Acetylene gas is a compound consisting of 2 carbon atoms and 2 hydrogen atoms and manufactured by combining calcium carbide with water or as a petrochemical. Acetylene gas:
Is the fastest burning substance
Has the lowest auto-ignition temperature in air at 479 degrees F
Has the highest flame temp. of any substance in oxygen, nearly 6000°F
In addition, Acetylene gas creates a reducing atmosphere when burned, which means it is very effective at breaking down metal oxides. This unique combination of physical attributes makes acetylene gas very useful in the oxy-fuel cutting of carbon steel and the brazing of refractory oxide metals. Acetylene gas is the best fuel choice for torch welding of carbon steels though this process is rarely used today.
Acetylene gas is very unstable at pressures above 30 PSI and is subject to explosion upon impact. It also represents an extreme fire hazard when contained within specially designed cylinders and when being used in its common applications. Other historic uses for acetylene gas have been replaced by safer fuel gases or processes. Be sure to consult a Material Safety Data Sheet (MSDS) before working with acetylene or contact Welder Supply for more information.
Please note: Free shipping offer does not apply to gas orders placed in-person or over the phone.
Same Day Acetylene Gas Cylinder Delivery in Racine and Milwaukee
Since 1938, we have represented quality manufacturers of industrial and medical gases, welding equipment, and supplies in Southern Wisconsin and Northern Illinois.
We offer same-day deliveries to:
Welders Supply sells and rents gas tanks and cylinders, and provides exchange refills to many communities including Kenosha WI, West Bend WI, DeKalb IL, and Waukegan IL.
Exchange Empty Acetylene Tank for a Refill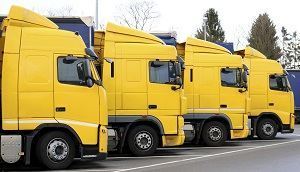 Welders Supply sells and offers rental for acetylene cylinders of all sizes. Cut your costs by exchanging your empty cylinder for a refill instead of buying new. No welding supplier gives you a better deal on exchanges and refills.
Welders Supply is the best welding supply carrier in the southeast Wisconsin and Northern Illinois areas. We are your most trustworthy supplier of quality products at low prices.
For a full list of our offerings and MSDS numbers visit our main gases and supplies page.