Nitrogen Gas Cylinder Refills and Rentals in Milwaukee
Nitrogen Gas Tanks Used for Welding and Other Applications
Nitrogen gas, chemical formula N2, is recovered from our atmosphere using the air separation process. Nitrogen is a main component in many of the following applications:
Pharmaceutical drugs
Petroleum processing
Manufacturing of glass and ceramics
Steelmaking
Heat treating & laser cutting of metals
Refrigerant for food, biologics, & enzymes
Supercooling superconducting magnets & thermal reactive chemicals
Foodstuffs (food grade)
Medical industry (medical grade)
Nitrogen is used in welding as a purge gas, used as an assist for laser cutting, and helps in plasma cutting applications.
Cryogenic nitrogen is extremely cold (-325°F) and contact with human tissue should be avoided. Nitrogen gas is inert and can displace air at elevated pressures so it should be used in well-ventilated areas only. Check out nitrogen's Material Safety Data Sheet (MSDS) so you know exactly what to expect.
Give Welders Supply a call for more information.
Please note: Free shipping offer does not apply to gas orders placed in-person or over the phone.
Same Day Gas Cylinder Delivery in Janesville and Milwaukee
Since 1938, we have represented quality manufacturers of industrial and medical gases, welding equipment, and supplies in Southern Wisconsin and Northern Illinois.
Nitrogen gas is available in high-pressure cylinders ranging in volume from 20 cubic feet to 300 cubic feet, and ultra high-pressure cylinders up to 6,000 PSI. Nitrogen gas can also be delivered in cylinder cradles and tube trailers ranging in volume from 3,600 cubic feet to 176,000 cubic feet. Delivery as a cryogenic fluid is available in volumes from 180 liters to 9,000 gallons.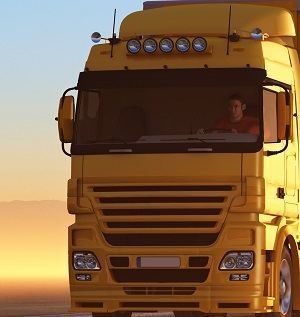 We offer same-day deliveries to:
Welders Supply sells and rents gas tanks and cylinders, and provides exchange refills to many communities including Racine WI, Kenosha WI, West Bend WI, DeKalb IL, and Waukegan IL.
Welding Professionals Refill or Exchange Nitrogen Tanks for Low Price
No welding supply company has a better reputation for providing high-quality goods at a lower price than Welders Supply.
We ship Nitrogen gas tanks in bulk and micro-bulk around southeastern Wisconsin and northern Illinois area. Buy high purity grade liquid nitrogen in Dewars for your portable needs.
Bring in your empty nitrogen tanks for refill or exchange. The welding experts provide this service at a low cost, keeping your stock filled, and your project moving.
See all of our pure and mixed gas offerings on our page of gases and supplies.