Propylene Welding Gas in Milwaukee Area
Propylene Gas Applications & Information
Propylene gas is produced as a raw material for the production of various plastic alloys and has found wide use as a heating and cutting fuel in the metal fabrication industries.
Propylene gas is much safer to store and use than Acetylene gas and it offers significant performance advantages when used to cut or heat carbon steels. Propylene gas offers a different combustion profile than acetylene gas releasing 80% of its total BTUs in the secondary envelope of the flame, whereas acetylene gas releases 70% of its total BTUs in the primary cone of the flame. The result is a broad, deep heating profile when using propylene gas in oxygen whereas acetylene gas in oxygen produces a pinpoint heating profile, making it less effective when heating or cutting heavier sections of carbon steel.
The primary benefits of propylene gas, when compared to acetylene gas:
Lower cost per BTU
Safer use and storage characteristics
The inherent ability to deliver much higher flow rates from a single cylinder of propylene and faster cutting and heating speeds compared to acetylene.
Propylene gas is flammable and in a limited range explosive in air so appropriate precautions should be taken in the storage and use of propylene gas. Propylene gas is heavier than air and thus presents a hazard if propylene cylinders or propylene handling equipment leak in an enclosed area, the flammable gas will form a layer close to ground level and can present an extreme hazard if an ignition source is provided. Propylene gas should be stored separately from oxygen cylinders. Consult Propylene's Material Data Safety Sheet (MSDS) before using the gas in your welding project. Give Welders Supply a call today!
Please note: Free shipping offer does not apply to gas orders placed in-person or over the phone.
Same Day Propylene Gas Cylinder Delivery in Milwaukee and Beloit
Since 1938, we have represented quality manufacturers of industrial and medical gases, welding equipment and supplies in Southern Wisconsin and Northern Illinois.
Welders Supply sells and rents gas tanks and cylinders, and provides exchange refills to many locations including Kenosha WI, West Bend WI, DeKalb IL, and Waukegan IL.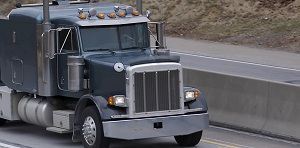 We offer same-day deliveries to:
Refill or Exchange Your Empty Propylene Gas Tank at Welders Supply
If you are looking to replenish your stock of propylene gas but don't want to spend hundreds of dollars unnecessarily on a brand new tank, Welders Supply provides you with a cheap cylinder exchange option. Bring in your empty tank and we'll refill it at a low cost. We serve the entire southeastern Wisconsin area and into Northern Illinois as well.
No welding supplies carrier has a better reputation for quality service and products at a low price. When you shop Welders Supply, you shop from the best dealer of welding supplies in the industry.
For access to MSDS's of all of our welding gases, consult our full page of gases and other supplies.