Propylene Welding Gas in Milwaukee Area
Propylene Welding Gas vs Acetylene
While Acetylene is one of the most common and most versatile welding gasses, it is also one of the most dangerous. Acetylene is quite unstable and must be used with extra care. Even if the user is extremely conscious of its use, its combustible and explosive nature gives welders serious misgivings. Rightfully so.
Propylene, or chemical formula C3H6, provides a safer, more stable alternative. Although Propylene doesn't burn as hot as Acetylene, it still can get the job done. Burnback may be more of an issue for welders unprepared for the change. But if you know your product, you can make it work. Consult Propylene's Material Data Safety Sheet (MSDS) before using the gas in your welding project. Propylene may be more stable and safer than Acetylene, but it is still a flammable gas, posing a serious hazard for irresponsible owners and users.
Same Day Propylene Gas Cylinder Delivery in Milwaukee and Beloit
Since 1938, we have represented quality manufacturers of industrial and medical gases, welding equipment and supplies in Southern Wisconsin and Northern Illinois.
Welders Supply sells and rents gas tanks and cylinders, and provides exchange refills to many locations including Kenosha WI, West Bend WI, DeKalb IL, and Waukegan IL.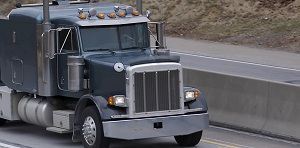 We offer same-day deliveries to:
Refill or Exchange Your Empty Propylene Gas Tank at Welders Supply
If you are looking to replenish your stock of propylene gas but don't want to spend hundreds of dollars unnecessarily on a brand new tank, Welders Supply provides you with a cheap cylinder exchange option. Bring in your empty tank and we'll refill it at a low cost. We serve the entire southeastern Wisconsin area and into Northern Illinois as well.
No welding supplies carrier has a better reputation for quality service and products at a low price. When you shop Welders Supply, you shop from the best dealer of welding supplies in the industry.
For access to MSDS's of all of our welding gases, consult our full page of gases and other supplies.