Oxygen Gas Cylinders for Sale or Rent in Milwaukee
Oxygen Gas Tanks Provided by Welding Supplier has a Multitude of Uses
Oxygen gas (chemical formula O2) is one of the most important gases in the world today. Very few gases are as widely used as oxygen gas. Its uses include the following, among many others:
Medical breathing gas
Breathing in altitude or aviation
Oxyacelytene welding
Rocket propellant for rocket engines
Industrial applications
We distribute high purity grades of oxygen gas in bulk and micro-bulk, able to supply you with what you need when you need it. We provide liquid oxygen in dewars for smaller quantities of portable use. You can rely on us to provide you with food grade or medical grade O2.
Oxygen, of course, ignites a flame. You need to be very careful when working with flammable gases. Take a look at oxygen's Material Safety Data Sheet (MSDS) before working with it to keep safe and ensure you avoid an injury. Never take safety for granted!
Same Day Gas Cylinder Delivery in Wisconsin and Illinois
Since 1938, we have represented quality manufacturers of industrial and medical gases, welding equipment and supplies in Southern Wisconsin and Northern Illinois.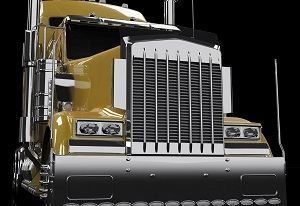 We offer same-day deliveries to:
Welders Supply sells and rents gas tanks and cylinders, and provides exchange refills to many communities including Kenosha WI, West Bend WI, DeKalb IL, and Waukegan IL.
Refill or Exchange Oxygen Gas Tanks at Welders Supply Location
Our welding experts want to help you with all of your pure and mixed gas needs. We will refill or exchange your oxygen gas tanks for a low price, keeping you at work at a low cost. No welding supplier has a better reputation for producing high-quality products and services in the industry.
Trust in the best fuel carrier in the area to take care of all of your Oxygen gas tank needs.
Browse our page of gases and supplies for a full list of our pure and mixed gas offerings.