Miller Digital Elite Autodarkening Welding Helmet Stars and Stripes III #281002 (replaced #264852)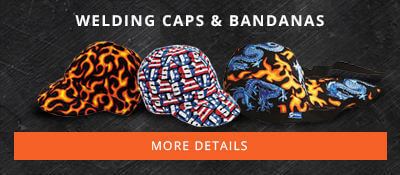 FREE Tillman 1015 Gloves with purchase of this product! (Sorry, no substitutions)
This Miller Digital Elite Autodarkening Welding Helmet has a stars and stripes pattern. Use this patriotically designed helmet when you're looking for a graphic and functional way to stay safe when welding.
Veteran welders love the Miller Classic Series Digital Elite helmets for their precision in starter welding and arcs. This helmet features four modes including weld, cut, grind and x-mode to serve various welding applications. The .1-1 second sensitivity and delay control features make for accuracy.
In addition to functionality, the Miller Digital Elite Autodarkening Welding Helmet is designed with comfort and safety in mind. It's lightweight, easy to put on and very spacious for those who wear glasses. An adjustable headband allows for a comfortably snug fit on your head. This full coverage helmet protects you from UV burns, while electromagnetic arc sensing blocks sunlight interference.
Trust the Miller Digital Elite series for increased productivity and safety. We carry this patriotic Miller Digital Elite Autodarkening Welding Helmet at the lowest possible online price and offer free shipping within the continental US on all orders over $300.
Features
NEW Improved Digital Controls allow user to easily adjust mode and settings
NEW Redesigned headgear features additional adjustment settings for better fit & comfort
NEW 3 Year Warranty
9.22 sq. in. viewing area
Four Arc Sensors for superior lens response
Four Operating Modes – Weld, Cut, Grind and X-Mode
Auto-On/Off power control triggers lens at the strike of an arc
Viewing Area – 9.22 sq in. 3.85 x 2.38 sq. in (97 x 60 mm)

Four Arc Sensors – 1/ 20,000 sec. lens speed
Sensitivity and Delay Control - .10 – 1.0 sec
TIG Rating - 5 amps and below
Lithium batteries (2) – with solar assist; up to 3,000 hours
Weight- 18 oz (482g)
Meets ANSI Z87.-2003 (High Impact) standard
Includes 5 outside cover lenses, 2 inside cover lenses and Helmet bag
Patriotic stars and stripes design
Four Operating Modes
Weld Mode - #8-13
Cut Mode - #5-8
Grind Mode – Light State #3.5
X-Mode – Can be used in Shades #8-13
Electromagnetic Arc Sensing eliminates: Sunlight interference - Outdoors, Low-Amperage Lens Opening - TIG, Lens Openings - Pipe/Curves, Obstructed Sensors - Hidden/Cavity Welds
You've found it! We have the BEST pricing on Miller Welding Helmets on the WEB!
Miller Digital Elite Autodarkening Welding Helmet-Stars and Stripes #281002 Specs

Viewing Area

9.22 sq. in. (59.48 sq. cm)

Operating Modes

Weld, cut, grind and X-Mode™

Shades

Cut: #5 - 8 (Cat #5 - 9)
Weld: #8 - 13 (Cat #9 - 13)

Sensors
TIG Rating
Switching Speed
Weight
SHIPPING DIMENSIONS

Height:
9.75 Inches
Width:
12.00 Inches
Length:
10.50 Inches
Weight:
2 Lb(s) 15 Oz
Product Questions and Answers
---
Q - Can this be worn with a hard hat?
A - You'll need the Miller Welding Helmet Hard Hat Adaptor, part #222003 or the Slotted Hard Hat Adaptor, #259637 for slotted hard hats.
Q - What is included with this package?
A - 5 outside cover lenses, 2 inside cover lenses, a helmet bag, plus a free pair of Tillman welding gloves and free Welders Supply t-shirt.
Q - Can it be used for overhead welding?
A - No, Miller doesn't make a helmet that works for overhead welding.
Have a question about this product? Submit your question using the form below
People who bought this product were also interested in: