Share

Print
$405.00
$650.86
Reduced Price
You Save
$245.86
Product Number:
06-0100-30iSW

3M Speedglas Welding Helmet 9100 with side windows and welding filter kit 9100XXi #06-0100-30iSW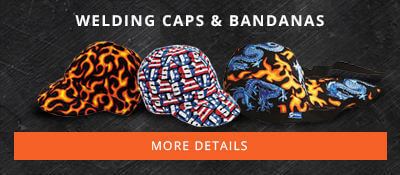 The new auto-darkening filter kit for the 3M Speedglas Welding Helmet Series 9100 is your window to a new world of more realistic color and detail – to help you weld, grind and see your finish. With improvements based on input from master welders around the world, the 3M Speedglas Welding Filter 9100XXi sets a new standard for visibility, convenience, and ease of use. This welding helmet has a solid black design with silver front panel facemask. There's a reason it's a big seller among our 50+ welding helmet designs.
Improved optics deliver more natural color and contrast, which may allow:
Better control of the weld puddle with a view that appears lighter, brighter and more realistic
Greater precision with set-up and finishing operations
Simplified workflow with convenient, "gloves-on" memory mode switching – plus a clearer view of welding machine controls
Fast Switching Between Welding & Grinding
One-touch of an external button lets you switch between welding mode and shade 3 grinding mode.
Easy Upgrade
The 9100XXi ADF is compatible with all welding helmets in the 3M™ Speedglas™ Welding Helmet Series 9100. However, to access the grinding and memory modes, the silver front panel included in the 3MTM SpeedglasTM Auto-Darkening Filter Kit 9100XXi is required. This panel will only operate on Speedglas Welding Helmets 9100, 9100-Air and 9100-QR.
New Memory Modes
Push the external button for 2-3 seconds to access one of your two preset welding modes. Both memory modes have an individual setting for dark shade, light-to-dark switching sensitivity, and dark-to-light delay.
Instant-On
"Grab and Go" feature automatically turns the welding filter on to your last welding setting whenever you pick up the helmet. Automatically shuts down after a period of inactivity.
**Please note**
All 3M Helmets are made to order and take 7-10 business days to be shipped out.
1.8 x 3.7 in. viewing area
New comfortable headgear
Sensitivity adjustment that allows use with all STick, MIG and TIG welding processes, with grinding and torch modes
Side windows increase peripheral vision by over 100%
PPA Polycarbonate and Nylon Construction
8-13 Shad Range
Product Questions and Answers
---
Q - What all comes with this helmet?
A - A 3M Carry Bag (#06-0500-60), a Starter Kit (#06-0201-30) with 5 outside protection plates and 2 inside protection plates, and 1 sweatband.
Q - Does this have SideWindows?
A - Yes, all Speedglas helmets with "SW" in the product number have SideWindows.
Have a question about this product? Submit your question using the form below