Share

Print
$494.00
$658.33
Reduced Price
You Save
$164.33
Product Number:
06-0100-30
Add item to cart for

People who bought this product were also interested in:
**Please note**
All 3M Helmets are made to order and take 7-10 business days to be shipped out.
3M Speedglas 9100XX Auto Darkening Welding Helmet #06-0100-30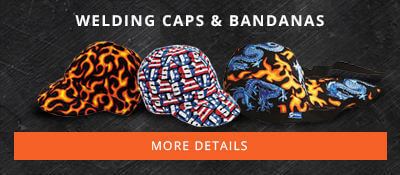 The Speedglas™ 9100 XX Auto-Darkening Welding Helmet is a popular choice of those in the automotive, food and beverage manufacturing, oil and gas, and military MRO industries, and can make a noticeable difference in the accuracy your welds.
This helmet is known for its versatility and reliable arc detection. Choose from three sensitivity controls—TIG, MIG and stick welding—for accurate starter welds. This helmet also offers torch cutting and grinding modes with digital controls. Auto-darkening shades 8 through 13 provide critical eye protection in any light environment.
Speedglas 9100XX helmet boasts the largest viewing area of the entire Speedglas 9100 series—a huge 12.11 square inches! You can also order your helmet with optional SideWindows for extra peripheral vision. This helmet has easily adjustable headgear to provide a comfortable fit for any head size.
Welders Supply offers this excellent helmet at the lowest possible price, plus free shipping within the continental US on all purchases over $300. Order your Speedglas 9100XX Auto-Darkening Welding Helmet from us and get that great "made out like a bandit" feeling!
Features:
Sensitivity: 3 levels—Stick, MIG and TIG (>1A) processes
Modes: Grinding and torch cutting
Exclusive tack welding comfort mode" to reduce eye strain
3 independent arc detection sensors
12.11 sq. in. viewing area
Easily adjustable headgear designed for maximum comfort
Ergonomically designed head suspension
Side air exhaust vents enhance comfort and minimize fogging
Ultraviolet (UV) and infrared (IR) protection at all times, in all states
Magnifying lens holder built into the welding filter for easier lens installation
SideWindows for enhanced peripheral vision
Viewing Area: 2.8 x 4.2 sq. in. / 73 x 107 mm with 9100XX filter
Dark state: Shade 5, 8, auto-darkening 9-13 shades
Light state: Shade 3
Switching time, light-dark: .1 ms
Delay (switching time, dark-light): 40-1300 ms
Battery life: 2,000 hrs. with 9100XX filter
Meets the requirements of CSA Z94.3 and the high-impact requirements of ANSI Z87.1 - 2010