Welding Accessories
Our more popular welding machine accessories include:
Welding Machine Accessories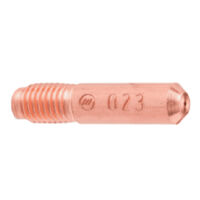 The Welders Supply Company is your one-stop shopping location for all the welding supplies and accessories you will ever need. We carry only the best brands available for the serious welder; having all the accessories and parts for MIG, TIG, Stick, and even brazing applications, and include such items as; a 20-foot argon tank for gas, several TIG torches for use with fabricator power supplies, a variety of Flex-A-Prene welding cables in various lengths ranging from 25 to 500 feet, several models of Spoolmate wire feeders for metal feeding capacities, and some of the Tweco brand spool guns for use with the fabricator power supplies. But; this may change over time. For we are constantly updating and rotating our stock to meet the demands of the professionals that shop with us, and to remain current with the advancements of welding technology; all to ensure that you get the best product on the market at as low a cost as possible here at The Welders Supply Company.
Browse our welding machine accessories and buy the best products from the best online welding supply store: Welders Supply Company.