Miller Spectrum 875 Auto-Line XT60 Hand-Held Torch with 20ft Cable #907584 OR 50ft Cable #907584001
$4,677.00
You Save
$988.00
CALL or CHAT

for more options
This product is currently out of stock. Please check back later, or call 1-800-236-8825 for assistance.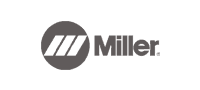 Material type: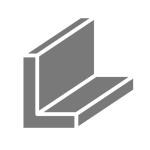 Mild Steel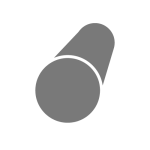 Stainless Steel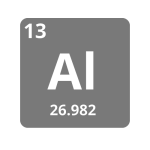 Aluminum
Power supply: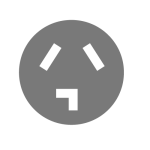 220V Single Phase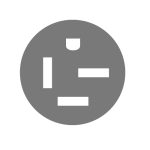 220V 3 Phase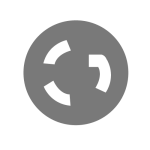 460V
Cut capacity: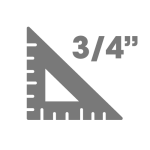 3/4" Capacity
Miller Spectrum 875 Auto-Line with XT60 Torch with 20ft Cable #907583 OR 50ft Cable #907583001
Looking for a torch that's built to last and makes cutting a breeze? You want the Miller Spectrum 875. Miller Spectrum builds some of the most advanced pieces of welding technology available today, designed, and this welder is great for a wide range of welding tasks. Added bonus: it comes with 50 feet of cable for no extra cost.
The Miller Spectrum 875 Auto-Line plasma cutter is designed for functionality and ease of use. Weighting in at only 51lbs, it is still capable of cutting 7/8in mild steel at a rate of 15in/minute thanks to its ability to push out 208 to 575V of power (1 or 3 Phase), Other than this it is virtually identical to its counterpart, the Miller Spectrum 875 Plasma Cutter with XT60 torch # 907583, with the exception that this unit can be powered by the Miller engine drive/generator and it has Auto-Line, which connects this unit to any input of 208 to 575V, (1 or 3 phase), 50 or 60Hz power lines.
Whether you're looking for a plasma cutter, a welder, or welding accessories, you'll find what you need at Welders Supply. We've been providing quality products at great prices to workers all over the country for years.
PROCESSES
Other Variations:
907583001 with 50 Ft. Hand Torch
Spectrum® 875 Auto-Line #907584 Specifications:

Processes
Air Plasma Cutting and Gouging
Plasma Gas
Air or Nitrogen only
Input Voltage Options
208 V
220/230/240 V
380/400/440 V
460/480 V
575 V
Input Hz Range
50 / 60 Hz
Input Phase
1 or 3-phase
Input Current Type
DC
Required Input Pressure / Flow
6.75 cfm (191 L/min.) at 90 psi minimum (621 kPa), 120 psi maximum (828 kPa)
Recommended Generator Power
11000 W
Maximum Open Current Voltage
400 VDC
Cutting Capability
Rated: 7/8 in. (22.2 mm)
Sever: 1-1/4 in. (32 mm)
Material Cutting Thickness
Aluminum: 5/8 in. (15.9 mm) at 15 IPM (381 mm/min.)
Stainless Steel: 7/8 in. (22.2 mm) at 15 IPM (381 mm/min.)
Mild Steel: 7/8 in. (22.2 mm) at 15 IPM (381 mm/min.)
Output Specifications
1-Phase Power
3-Phase Power
Rated Output at 104 Degrees Fahrenheit
60 A at 140 VDC:
208 V: 40% duty cycle
230 V: 40% duty cycle

230 V: 100% duty cycle at 50 A
60 A at 140 VDC:
208 V: 40% duty cycle
230 – 380 V: 50% duty cycle
380 – 575 V: 60% duty cycle

380 – 575 V: 100% duty cycle at 50 A
Input Amperage Range for Given Voltage Output
208 V: 47.4 A
230 V: 42.2 A
208 V: 27.5 A
230 V: 25 A
380 V: 15 A
460 V: 12.4 A
575 V: 9.8 A
Ancilliaries
Industrial Applications
Auto / Cycle (Racing, Customizing, Restoring)
Construction
DIY / Home Hobbyist
Heavy Equipment Manufacturing
Infrastructure
Manufacturing
Shipbuilding
Boat / Yacht
High Purity Processing
Net Width
8.75 in (222 mm)
Net Height
13.5 in (343 mm)
Net Length
18.5 in (470 mm)
Net Weight
With 20 ft. torch: 54 lb. (24.5 kg)
With 50 ft. torch: 63 lb. (28.6 kg)
Portability
Handles
Straps
Warranty
3 years - Miller's True Blue Warranty
SHIPPING DIMENSIONS

Height:
9.00 Inches
Width:
14.00 Inches
Length:
19.00 Inches
Weight:
65 Lb(s) 0 Oz
Product Questions and Answers
---
Q - Will this cut 18 ga. without warping?
A - Yes, but you'll have to lower the output down to about 20 amps and move the torch fast enough to prevent warping while still making a clean cut. It's do-able, but it takes practice.
Q - What's it weigh?
A - 62 lbs.
Q - Will this work with a machine-held torch?
A - No, it's just for use with a hand held torch.
How to connect & disconnect the torch:
Push torch connector onto receptacle.

Push torch connector onto receptacle and quick connect until collar secures nipple.

Lock connector unit.

Rotate securing pin clockwise to lock connector to unit.

Push connect collar back.

Push quick connect collar back towards unit to release nipple, and pull torch connector away from unit.

Manage torch and work cables.

Use supplied hook and loop strap to manage torch and work cables.
Have a question about this product? Submit your question using the form below
People who bought this product were also interested in: