Best Welding Machines for Art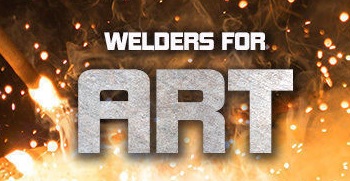 With contemporary metal art on the rise, many artists are expanding into welding (and metal cutting). Similarly, there are welders trying their hand at creating metal art. As they say, "It's all good!"

Depending on the metal you're working with, there are several options for welders. If you are new to welding and want to try your hand at metal sculpture, a MIG welder would be your best choice. For the more experienced welders, a TIG welder will be a better fit. Miller TIG welders will offer a smoother, more precise weld, but have a bit of a learning curve. If you're interested in working on a large sculpture built with heavy pieces of metal and plan to work outdoors, we'd steer you toward a stick welder. They're better suited for outdoor work than either MIG or TIG.

Great Advice, Lowest Prices

If you're still new to welding and have questions about any of the welders we offer, you can always shoot us an email or give us a call. Our experienced sales reps will point you in the right direction. And with Welders Supply, you can count on the lowest prices online--plus free shipping on all orders over $300 (within the continental US).