Miller Bobcat 250 EFI #907502
$6,823.54
You Save
$1,440.54
CALL or CHAT

for more options
This product is currently out of stock. Please check back later, or call 1-800-236-8825 for assistance.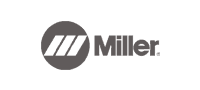 Welding type: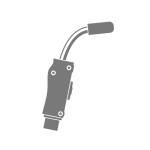 Mig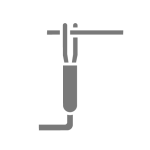 Stick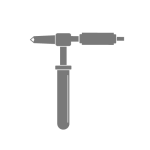 Tig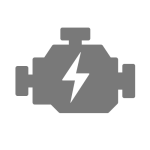 Engine Driven
Material type: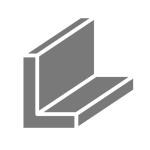 Mild Steel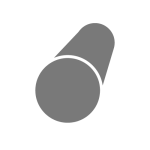 Stainless Steel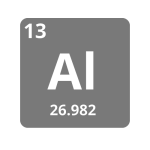 Aluminum
Miller Bobcat 250 Gas Welder with EFI AC/DC Engine Drive Welder #907502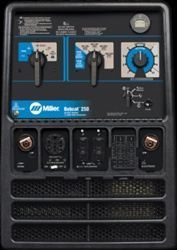 The Miller Bobcat 250 gas welder with EFI AC/DC Engine Drive Welder (Kohler) With EFI features Electronic Fuel Injection. Similar to the technology found in cars, EFI optimizes the air/fuel ratio for better performance and greater efficiency. Starts in all climates with no choke required. At 27% better fuel economy, it reduces operational costs and lowers emissions.
The front panel features an intuitive display with convenient maintenance notifications. This welder/generator is ideal for maximum generator loads like plasma cutting, especially with a whopping Accu-Rated 11,000 watts of usable peak power.
The Miller Bobcat 250 gas welder with EFI was designed lighter and smaller to save space and convenience. With a smaller, lighter design you can fit more things in your truck or trailer. The Miller Bobcat 250 is ideal for Stick and Flux-Cored welding and maintenance repair jobs. Perfect for working on the farm, ranch, or construction jobs. The welding generator combo is designed for long run times, reliability, and maximum performance.
Miller Bobcat 250 Gas Welder with EFI AC/DC Engine Drive Welder (Kohler) Processes:
MIG (GMAW)
Stick (SMAW)
Flux Cored (FCAW)
DC TIG (DC GTAW)
Air Plasma Cutting and Gouging (PAC) with Optional Spectrum Models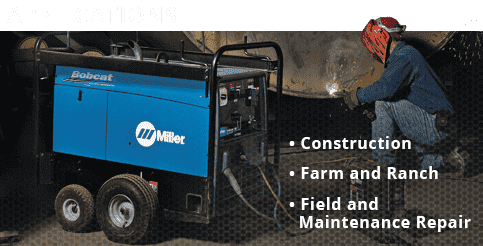 Miller Bobcat 250 EFI Applications:
Construction
Farm and Ranch
Field and Maintenance Repair
Miller Bobcat 250 EFI Specifications:

Rated Output
CC/AC Stick/TIG: 225 Amps at 25 Volts
CC/DC Stick/TIG: 250 Amps at 25 Volts
CV/DC MIG/FCAW: 200 Amps at 20 Volts
Welding Amperage Range
CC/AC Stick/TIG: 40 - 250 Amps
CC/DC Stick/TIG: 40- 250 Amps
CV/DC MIG/FCAW: 17-28 Volts
Net Weight
501 lb (227 kg)
Generator Power 104DegF
Accu-Rated Power
11,000 Watts Peak, 9,500 Watts Continuous
EFI Models
12,000 Watts Peak, 10,500 Watts Continuous
Engine
Gas Kohler
CH 23, 23 HP at 3,600 RPM - 3 year warranty
Subaru
EH 65, 23 HP at 3,600 RPM - 5 year warranty
Note: Engines warranted separately by engine manufacturer
Fuel RunTime Capacity

Fuel Capacity

Gasoline
12 gal (45L)
Run Time

Welding with an 1/8 inch Stick electrode, 20% Duty Cycle, expect about 20 hours of operation.
Under a continuous 4,000 watt generator load, expect approximately 14 hours of run time.
See all engine driven welding machines
SHIPPING DIMENSIONS

Height:
20.00 Inches
Width:
33.00 Inches
Length:
41.00 Inches
Weight:
501 Lb(s) 0 Oz
Product Questions and Answers
---
Q - Where is this made?
A - Made in USA!
Q - How much more efficient is the EFI version of the 250?
A - Miller's testing showed it to have 27% better fuel economy, but there's also the benefit of fast and easy starts in all types of climates .
Q - How much power does it put out?
A - 12,000 watts with EFI of usable peak power for a minimum of 30 seconds.
Q - What does it weigh?
A - 501 lbs.
Q - Does this have enough juice to run a plasma cutter?
A - If your plasma cutter doesn't draw more than 12,000 watts at peak and 10,500 watts continuous, it will power it.
How to Check an Egnine Before Starting:
Check Fuel.

Check fuel level and fill as necessary. Stop fueling once the fuel has reached the neck tube.

Open Service Door.

Open top service door.

Check Oil.

Check oil with the unit on a level surface. Use the full mark on the dipstick as a guide.

Fill Oil.

Fill the oil in the oil fill tube. The unit has a low oil pressure shutdown switch but you should still check the oil.

Check Battery.

Keep the battery in good condition. Store the battery in a warm area.
Have a question about this product? Submit your question using the form below