Worldwide manufacturer shortages are impacting delivery times. Lead times are more variable than other websites imply. We are a top distributor for Miller Welding; nobody will get you this faster. Call 1-844-682-0205.
Miller SPECTRUM 625 X-TREME 12FT XT40 TORCH, X-CASE Part#907579
$2,799.00
You Save
$584.00
CALL or CHAT

for more options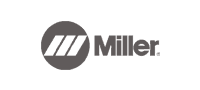 Material type: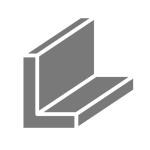 Mild Steel
Power supply: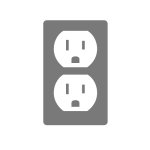 110V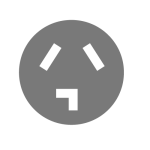 220V Single Phase
Cut capacity: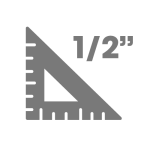 1/2" Capacity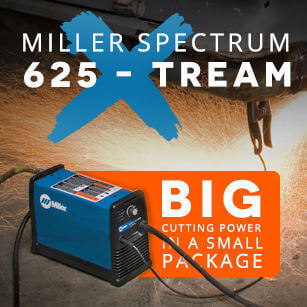 Miller SPECTRUM 625 X-TREME #907579
FREE SHIPPING TO THE LOWER 48 STATES
Try these accessories with your new Miller SPECTRUM 625 X-TREME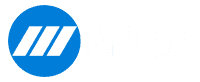 Big cutting power in a small package - the industry's most portable and powerful 40-amp plasma cutter offers 5/8 in. mild steel cutting. The unit offers easy connection to 120V or 240V input with Auto-Line technology and MVP Adapters.
Rated Cutting Capacity
This is rating should meet or exceed your typical cutting thickness. The rated cutting capacity is based on traveling approximately 15 inches per minute to achieve a steady, precise cut.
Auto-Line™ and MVP™ (multi-voltage plug) Adapters
The Auto-Line circuitry automatically connects to 120–240 VAC, single-phase power, 50/60 Hz, without removing the covers to relink the power source. This provides state-of-the-art flexibility for the operator. Miller's multi-voltage plug (MVP™) Adapters allow connection to 120 or 240 V receptacles without tools—choose the adapter that fits the receptacle and connect it to the power cord.
Protective X-CASE™
Miller's X-CASE provides convenient and effective protection during transport and storage. Additional space is ideal for MVP Plug Adapters, consumable box, as well as gloves, eye protection, etc. Keep your equipment organized and your work environment efficient.
XT40 Torch
The XT40 Torch features an ergonomic handle with an optimized no-slip grip, thumb guide, and finger contours to help prevent operator fatigue and ensure consistent quality.
Auto-Refire™
Auto-Refire™ Technology provides another degree of operator convenience by automatically controlling the pilot arc when cutting expanded metal or multiple pieces of metal. The pilot arc will switch in and out as fast as needed when cutting expanded metal and provides maximum power for cutting thicker metal.
Portability
At just 21 pounds, the shoulder strap allows the operator to easily move from location to location around a job site.
Automatic Air Regulation
The unit automatically compensates for input pressure variation to provide constant recommended torch pressure for optimum cutting and gouging performance.
Automatic Consumable Detection
Automatically detects consumable type installed and adjusts gas pressure to optimize performance eliminating the need for manual air regulation.
Applications
Farm and Ranch
Construction

View all Miller Welding and Cutting Products
Miller SubArc DC 650 Digital Portable Welding System Specifications

Industrial Applications
Maintenance
Light construction
Prototyping
Body shops
Fabrication
Processes
Air plasma cutting and gouging
Weldable Metals
Mild Steel
Input Power
120 - 240 Volts, 1-Phase, 50/60 Hz
Rated Output
40 Amps at 140 VDC, 50% duty cycle
27 Amps at 91 VDC, 20% duty cycle
20 Amps at 88 VDC, 35% duty cycle
Output Voltage Range

20 V - 44 V in sub-arc mode
Welding Amperage Range
20 - 40 Amps
Net Width
5.5 in. (140 mm)
Net Height
9 in. (229 mm)
Net Length
13.25 in. (337 mm)
Net Weight
21 lb (9.5 kg)
Pressure Flow
6 SCFM (170 L/min) at 90 PSI MIN (621 kPa) 120 PSI MAX (828 kPa)
Cutting Capability
5/8 in. (16 mm)
Current Type
DC
Warranty
3 Years - Miller's True Blue Warranty
SHIPPING DIMENSIONS

Height:
6.00 Inches
Width:
9.00 Inches
Length:
13.00 Inches
Weight:
39 Lb(s) 0 Oz
Product Questions and Answers
---
Q - Will this work with engine-driven welders?
A - Yes, there is no compromise in cutting capability when it's powered by an engine-driven welder/generator with a 240V receptacle of 4kW or greater.
Q - What CFM rating is required from the compressor to power this unit?
A - User manual says 6 SCFM minimum 90 psi max 120
Q - Does this come with an inline moisture filter for the air line?
A - You have to order it as an extra.
Q - How long is the power cord, and what MVP adaptors does this come with?
A - The cord is 12 ft. MVP adaptors included are 240 V, 50A (6-50P) plug and 120 V, 15 A (5-15P) plug
Have a question about this product? Submit your question using the form below
People who bought this product were also interested in: