Hypertherm Powermax Accessories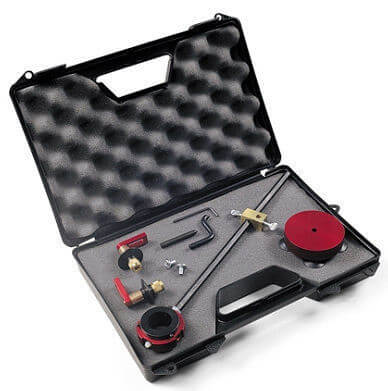 All Hypertherm Accessories are designed to help you improve welding quality and safety.
With their system accessories and cutting guides, you can do more and do it more productively. Hypertherm personal protective products keep you safe and comfortable. Their top-quality items work well and last long, including the Hyamp helmet, face shield, cutting goggles, basic eyewear and flip-up eyeshades. Durafit cutting gloves protect you effectively with fire resistant goatskin leather and a stretch Nomex® backhand. Other products include the arc-rated metalworking jersey and a sturdy cutting blanket.
Top-Quality Hypertherm Accessories Designed to Keep You Going
Using genuine parts always improves the performance and durability of Hypertherm products. The company backs its entire line with excellent, fine-quality parts that are sure to more than pay for themselves in better productivity and higher profit margins. Keep an ample supply on hand for emergencies, and you'll always be able to perform top-quality work to keep each welding project on schedule.
Hypertherm Deluxe Circle Cutting Kit, Hypertherm Air Filtration Kit and the Hypertherm Nozzle for Unshielded Cutting are flexible and easy to use. Top-quality accessories are available for virtually all Powermax Plasma Cutting Systems.
Welders Supply is Your Hypertherm Dealer for Safety Gear, Consumables, and Other Supplies
Welders Supply carries a large inventory of Hypertherm accessories, assuring you of quick access to the spare parts you need to maintain productivity and keep work on schedule. You'll find our prices to be the lowest available anywhere on the internet for genuine Hypertherm accessories. Contact the welding professionals at Welders Supply today and order an appropriate supply. You're sure to need them. And you'll be glad to have them when you do!
These Hypertherm accessories are extremely valuable with low online prices from Welders Supply, with other quality welding equipment.