Share

Print
Out of Stock
$301.00
$403.69
Reduced Price
You Save
$102.69
Product Number:
06-0100-10
DISCONTINUED
This product is currently out of stock. Please check back later, or call 1-800-236-8825 for assistance.

3M Speedglas 9100 Auto Darkening Welding Helmet #06-0100-10 (DISCONTINUED)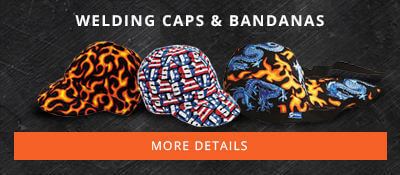 Experience the difference a high-quality welding helmet can make in the accuracy of your welding with the Speedglas™ 9100 Auto-Darkening Welding Helmet. This helmet has three sensitivity levels- TIG, MIG and stick—and offers both grinding and torch cutting modes. Count on the Speedglas 9100 Auto-Darkening Welding Helmet for optimal arc detection and eye protection. Choose from dark shades 8 through 13 to protect your vision in bright light environments, or shade 5 in less bright environments. This helmet is also lightweight and easy to put on. It has a large viewing area and great optics. In fact, the helmet and viewing area are spacious enough for those who wear glasses under their safety goggles. On top of that, all Speedglas 9100 helmets can be ordered with SideWindows for increased peripheral vision. Welders Supply is your premier online resource for the best welding helmets at the best prices. When you're ready to buy, come to us for your Speedglas 9100 Auto-Darkening Welding Helmet.
Features:
Sensitivity: 3 levels—Stick, MIG and TIG (>1A) processes
Modes: Grinding and torch cutting
Exclusive tack welding comfort mode to reduce eye strain
3 independent arc detection sensors
6.05 sq. in. viewing area
Easily adjustable headgear designed for maximum comfort
Ergonomically designed head suspension
Side air exhaust vents enhance comfort and minimize fogging
Ultraviolet (UV) and infrared (IR) protection at all times, in all states
Magnifying lens holder built into the welding filter for easier lens installation
SideWindows for enhanced peripheral vision
Specifications:
Viewing Area: 1.8 x 3.7 in. / 45 x 93 mm with 9100V filter
Dark state: Shade 5, 8, auto-darkening 9-13 shades
Light state: Shade 3
Switching time, light-dark: .1 ms
Delay (switching time, dark-light): 40-1300 ms
Battery life: 2,800 hrs. with 9100V filter, solar cell
Meets the requirements of CSA Z94.3 and the high-impact requirements of ANSI Z87.1 - 2010
Product Questions and Answers
---
Q - Are there magnifying lenses for this?
A - Yes, these lenses can be purchases separately: 1.5 magnifying lens #06-0500-56, 2.0 magnifying lens #06-0500-57, 2.5 magnifying lens #06-0500-58, 3.0 Magnifying lens #06-0500-59
Q - How much does the Adflo respirator weigh?
A - 2.1 lbs.
Have a question about this product? Submit your question using the form below