Share

Print
$1,999.00
$2,814.75
Reduced Price
You Save
$815.75
Product Number:
37-1101-30SW

People who bought this product were also interested in:
**Please note**
All 3M Helmets are made to order and take 7-10 business days to be shipped out.
3M Speedglas Adflo 9100 MP w/9100XX Lens Part #37-1101-30SW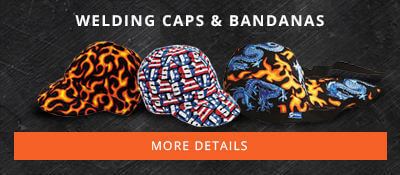 This top-of-the-line Welding Helmet provides high efficiency particulate respiratory protection system for welders. Lightweight, compact design. 3M™ Speedglas™ Welding Helmet 9100 MP can provide overhead protection, increased peripheral vision and excellent optical quality and function. The 3M™ Adflo™ Powered Air Purifying Respirator (PAPR) and 3M™ Speedglas™ Welding Helmet 9100 MP with auto-darkening filter offers the welder compact, lightweight respiratory protection and quality filter optics all-in-one.
The 3M Adflo PAPR features a lithium ion battery, high efficiency particulate filter, and wide leather belt. Audible and visual alarms signal low airflow and low battery charge. The high efficiency particulate filter can be "stacked" onto an optional 3M™ Adflo™ Cartridge (not included) for additional protection against OV/SD/CL/HC vapors.
All of this brought to you at a low price by Welders Supply Company!
Features
The 9100 MP welding helmet features:
Flip-up assembly for grinding and prep work
Side windows - Shade 5 side filters that increase peripheral vision
Ergonomic, adjustable head suspension for increased comfort, helmet stability and weight distribution
3M™ Speedglas™ Auto-Darkening Filter 9100XX with 2.8" x 4.2" viewing area (approx)
Selectable Shades 5, 8-13 and Shade 3 light state; Grinding and Tack modes
For use with all Stick, MIG, and TIG welding processes
Five-position sensitivity control
Adjustable recovery delay
Offers Assigned Protection Factor (APF) of 25 when used as a NIOSH-approved system
NIOSH-approved system; meets ANSI Z87.1-2010, high impact
Meets ANSI Z89.1 - 2009 requirements for Type 1 Class G hardhats
Earmuff protection available as optional accessory
Storage bag, welding cap and starter kit included
| | |
| --- | --- |
| Battery Life‎ | ADF 2000 hours‎, PAPR: up to 12 hours‎ |
| Battery Type‎ | ADF: CR2032‎, PAPR: Lithium ion‎ |
| Brand‎ | Adflo, Speedglas‎ |
| Cartridge or Filter Included‎ | HE Filter‎ |
| Dark Shades‎ | Shade 5, 8-13‎ |
| Features‎ | Eye & Face Protection‎, Flip-up solution‎, Head Protection‎, Respiratory Protection‎ |
| Headgear Type‎ | Grinding Visor‎, Hard Hat with Welding Helmet‎, Respiratory Assembly‎ |
| Product Series‎ | 9100 Series Welding Helmets‎, Adflo (Powered Air)‎ |
| Sensitivity‎ | 5 Level (TIG>1A & MIG/MAG, Stick)‎ |
| Standards/Approvals‎ | ANSI Z89.1-2009 -Type 1, Class G‎, ANSI Z87.1-2010‎, NIOSH Approved‎ |
| Visor Type‎ | Clear Visor and Auto-Darkening Welding Lens‎ |
| Welding Process‎ | Grinding‎, Stick, MIG/MAG, TIG >1A, Plasma‎, Tack Welding‎ |