Miller Dimension™ 452 Stationary Pkg 951273 (Discontinued)
$12,405.00
You Save
$2,725.24
This product is currently out of stock. Please check back later, or call 1-800-236-8825 for assistance.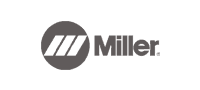 Welding type: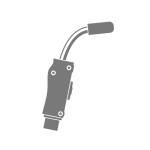 Mig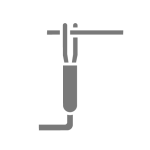 Stick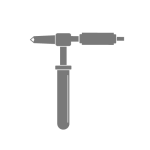 Tig
Material type: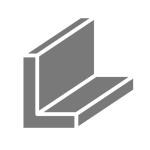 Mild Steel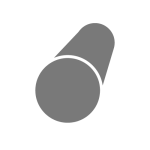 Stainless Steel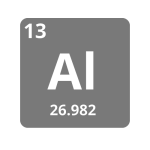 Aluminum
Power supply: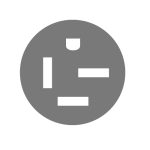 220V 3 Phase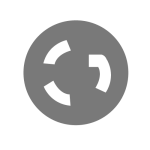 460V
Miller Dimension™ 452 230/460/575 V Stationary Pkg 951273 (Discontinued)
Designed for heavy industrial welding applications, with a 100% duty cycle for extended arc-on time.
What's Included:
.035 - .045 reversible dual V drive rolls
15ft 4/0 work cable with 600A C-Clamp
3ft gas hose
6ft 4/0 wire feeder to power source weld cable
Bernard™ BTB Gun 400 AMP, 15FT
Centerfire contact tips, .035 (QTY 3), .045 (QTY 2)
Dimension 452 230/460/575 V
Regulator/flowmeter
S-74D Feeder
Other Versions of Miller Dimension™ 452:
Miller Dimension™ 452 Processes:
Air Carbon Arc Cutting and Gouging (CAC-A)
Flux Cored (FCAW)
MIG (GMAW)
Stick (SMAW)
Submerged Arc (SAW)
TIG (GTAW)
Miller Dimension™ 452 Specifications:

Industries Interests
Aerospace
Construction
Heavy Equipment Manufacturing
Infrastructure
Manufacturing
Railcar
Shipbuilding
Boat / Yacht
High Purity Processing
Carbon Diameter
5/16 in (7.9 mm)
Current Type
DC
Input Voltage
208 V
220/230/240 V
460/480 V
Input Phase
3-Phase
Input Hz
60 Hz
Max Open Circuit Voltage
65 VDC
Portability
Lift Eye (Standard)
Running Gear / Cart (Optional)
Net Height
30 in
Net Length
38 in
Net Weight
424 lbs
Weldable Metals
Aluminum
Specialty Metals
Stainless Steel
Steel
Net Width
23 in
Warranty
3 Years
Miller's True Blue Warranty
SHIPPING DIMENSIONS

Height:
24.00 Inches
Width:
33.00 Inches
Length:
40.00 Inches
Weight:
455 Lb(s) 0 Oz
Miller Dimension™ 452 Stationary Pkg #951273 Welder Fan on Demand™ Feature
Miller Dimension™ 452 Stationary Pkg #951273 Welder Remote Control Feature
Miller Dimension™ 452 Stationary Pkg #951273 Welder Submerged Arc Feature
Product Questions and Answers
---
Q - Can this be used with a spool gun?
A - Yes, but you will need the Miller WC-24 Weld Control (#137549) and a Miller Spoolmatic 30A Spoolgun (#130831).
Q - Will this TIG weld aluminum?
A - No, this machine only produced DC power. You need AC power to TIG weld aluminum.
How to restart after short circuit shutdown:
Short circuit shutdown.

When a contact tip is shorted and sticks to workpiece, the unit output automatically drops to a safe operating level.

Shut down machine.

Release gun trigger, turn unit off, and remove contact tip from workpiece.

Check contact tip.

Inspect contact tip and replace if damaged.

Turn unit on.

Power up unit to continue welding.
Have a question about this product? Submit your question using the form below