Miller Stick Welding
Our more popular Miller stick welding products include:
Miller Stick Welding Machines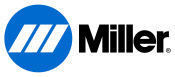 Stick welders, or SMAW (short for "Shielded Metal Arc Welding"), are the tool of choice for windy, outdoor welding. The stick welding process is more forgiving than others when working on rusty or dirty metal.
Constant-current (Stick) machines range from small, easily portable units to larger, multiprocess welders offering stick welding, MIG and TIG welding capabilities. One of the advantages of stick welders is they can use voltage-sensing wire feeders for some flux-core uses.
Quick Look: Miller Multimatic 200
The only all-in-one portable multiprocess welder, Miller's Multimatic 200 is the most versatile machine in their lineup. Miller's Multi-voltage plug (MVP) lets you easily connect to 120V or 230V power receptacles with just a quick change of the plug connecting to the power cord. Welders Supply includes a free TIG KIT (#301287) with purchase of this unit—a $399 value!
Quick Look: Miller Thunderbolt XL 225
This is a great, economically priced stick welder with the option of AC or DC output. Unlike most lower priced stick welders, Miller gives you infinite adjustment of amperage control with their Accu-Set amperage dial. Comes with a power cord (already attached) and a heavy-duty electrode holder.
Common uses:
General maintenance and repair
Construction
Steel erection, pipe fabrication
Shipbuilding
Foundries
Welders Supply offers a full range of low-priced Miller welding products and supplies online to meet the needs of all professional welders.