Share

Print
$1,615.00
$2,044.00
Reduced Price
You Save
$429.00
CALL or CHAT

for more options

CALL or CHAT

for more options

Miller Multimatic 215 MIG/Stick Welder #907693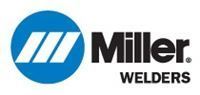 The Miller Multimatic 215 is the newest of Miller's new generation of portable machines. With the versatility of MIG, TIG and stick welding capability, a compact design and plenty of power, it's the perfect welder for a wide range of light industrial uses. This standard Multimatic 215 package (MIG and stick welding) includes the power source, wire feeder and M-100 gun.
A Welder That Grows With You
When you're ready to expand into TIG welding, simply purchase Miller's TIG Kit Package. For $459, you get a Weldcraft A-150 TIG torch with a flow-through Dinse connector, flow regulator and gas hose, a foot control (RFCS-RJ45) and an AK2C torch accessory kit.
On the other hand, if you know for sure you'll be TIG welding, too, you can save yourself $99 by buying the Multimatic 215 with the TIG Kit Package (951674).
Download literature of this machine:
What Sets The Multimatic 215 Multiprocess Welder Apart?
Compact size, ample power.
Although it weighs in at just 38 pounds and is surprisingly compact, the Multimatic 215 brings serious welding power to the job. With 230 amps on tap, you can easily weld up to 3/8" mild steel in a single pass (MIG weld capacity). Add the optional Running Gear/Cylinder Rack (301239) for a maneuverable, on-the-go setup.
Versatile, easy to set up, and lays a beautiful weld
Miller designed the Multimatic 215 for ease of use and great results. Their Smooth-Start™ design enables consistently smooth, spatter-free MIG starts. Angled wire drive with Miller's Quick Select™ drive roll makes for smooth feeds and quick wire changes with virtually any wire. They're also a user-friendly color LCD interface with Miller's Auto-Set™ Elite for quick and easy adjustments.
Multimatic 215 Multiprocess Welder Features
Multiprocess Capability
The Multimatic 215 handles MIG, flux-cored, DC TIG and DC stick welding with ease.
User-Friendly Interface
A color LCD control panel with intuitive controls makes quick adjustments easy.
Smooth-Start™
Miller's Smooth-Start™ technology delivers consistently smooth, spatter-free MIG starts.
Angled Wire Drive
Smooth feeding and quick wire changes courtesy of an angled wire drive and Miller's Quick Select™ drive roll.
Auto Spool Gun Detect™
No need to change any settings on your power source, the Multimatic 215 automatically detects when a MIG gun or Miller Spoolmate 100 is plugged in.
Multi-voltage Plug
Miller's multi-voltage plug (MVP) lets you plug into either 120 or 240 volt power receptacles. Simply choose the plug that fits the receptacle, connect it to your power cord, and plug it in.
Thermal Overload Automatic Shutdown
Protects against overheating by automatically shutting down power if airflow through the unit is blocked or duty cycle is exceeded.
Fan-On-Demand
Miller's power source cooling system only runs when it's needed, so noise and energy use is reduced, as well as the amount of airborne contaminants pulled into the machine.

Light Industrial WorkMiller Multimatic 215 Welder Applications
Farm and Ranch
Field Maintenance and Repair
Metal Art/Sculpture
Motorsports (car, truck, cycles, etc.)
Vocational Schools/Training
Miller True Blue 3-Year Warranty
Miller warrantees the Multimatic 215 for three years (parts and labor) and the gun for 90 days (parts and labor).
Included with the Multimatic 215:
Power source
6.5 ft. (2 m) power cord with MVP plugs for 120 V and 240 V
10 ft. (3 m) M-100 MIG gun and cable assembly
13 ft. (4 m) cable electrode holder and 25 mm Dinse-style connector
10 ft. (3 m) work cable with clamp and 25 mm Dinse-style connector
Flow gauge regulator and gas hose for argon and AR/CO2 mix
Hobart® spool of .030 in. (0.8 mm) solid wire
Two contact tips for .030 in. (0.8 mm) wire
Quick Select™ drive roll for .024 in. (0.6 mm) or .030/.035 in. (0.8/0.9 mm) solid wire, and .030/.035 in. (0.8/0.9 mm) flux-cored wire
Material thickness gauge 229895
Hook-and-loop cord wraps
Note: Shielding, gas and safety equipment not included.
Check out our full collection of Miller welding machines
Find a helmet to go with your new equipment
We have a full selection of safety equipment available
View our large selection of Mig, Tig, Stick and Gas welders with the greatest values online.
OTHER VERSIONS:
951674 Multimatic 215 with TIG Kit Package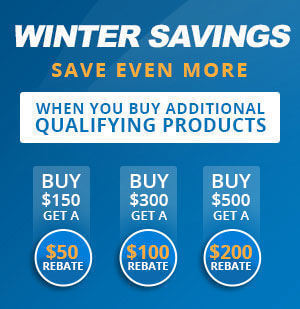 Miller MULTIMATIC 215 Welder General Specifications:

Input Power
120 V- 240V
Rated Output
CV: MIG/Flux-cored
200 A @ 24 VDC, 20% Duty Cycle (240 V)
150 A @ 21.5 VDC, 40% Duty Cylcle (240 V)
110 A @ 19.5 VDC, 60% Duty Cycle (120 V)
CC: TIG
190 A @ 17.6 VDC, 20% Duty Cycle (240V)
140 A @ 15.6 VDC, 40% Duty Cycle (120 V)
CC: Stick
190 A @27.6 VDC, 20% Duty Cycle (240 V)
90 A @ 23.6 VDC, 40% Duty Cycle (120 V)
Welding
Amperage
Range
20 - 230
Wire Speed
60- 600 IPM (1.5 - 15.2 m/min)
Metal Thickness
MIG
24 ga. - 3/8 in. (0.8 - 9.5 mm) steel
18 ga. - 3/8in. (1.2 - 9.5 mm) aluminum
TIG
24 ga. - 1/4 in. (0.8 - 6.4 mm) steek
STICK
16 ga. - 3/8 in. (1.6 - 9.5 mm) steel
Wire Diameter
Capacity
.023 - .035 in (0.6 - 0.9 mm) Solid Steel
.023 - .035 in (0.6 - 0.9 mm) Stainless
.030 - .045 in (0.8 - 1.1 mm) Flux Cored
Spool Gun Compatibility
Spoolmate™ 100, Spoolmate 150
Weight
38 lbs. (17.2 kg)
Dimensions
H: 12.5 in (318 mm)
W: 11.25 in (286 mm)
D: 20.5.0 in (521 mm)
SHIPPING DIMENSIONS

Height:
11.00 Inches
Width:
13.00 Inches
Length:
21.00 Inches
Weight:
54 Lb(s) 13 Oz
---
Have a question about this product? Submit your question using the form below
People who bought this product were also interested in: