Best 3 Plasma Cutters for Hobbyists
3 items found

SORT BY
Hypertherm Powermax 30 XP Plasma Cutter #088079
$1,500.00
$1,690.00

*
You Save
$190.00

Add to Cart
Product Number: 088079
Hypertherm Powermax 30 XP Plasma Cutter - GENTLY-USED!
$1,450.00
$1,690.00

*
You Save
$240.00

Add to Cart
Product Number: 088079-U2
Millermatic 125 Hobby #907692 DISCONTINUED
$575.95
$696.00

*
You Save
$120.05
Out of Stock

Add to Cart
Product Number: 907692
Best 3 Plasma Cutters for Hobbyists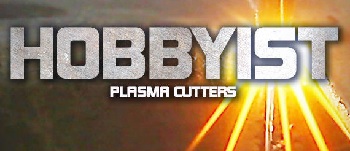 Looking for a tool that will make clean cuts, have minimal cleanup, and never gets worn down? Forget the mechanical saw for cutting your steel and aluminum, go to Welders Supply and get a plasma cutter to take care of all your cutting needs. Use the cutting edge technology of plasma to your advantage and make a clean cut on every piece of metal, every time. The Miller Spectrum 875 Auto Line plasma cutter is designed for complete ease of use and is a perfect match for the average hobbyist. Weighing in at only 56 pounds, this machine gives you all the capability of the best plasma cutters at the lowest prices available. Pick it up at Welders Supply and get the best deal on the market!