Worldwide manufacturer shortages are impacting delivery times. Lead times are more variable than other websites imply. We are a top distributor for Hypertherm; nobody will get you this faster. Call 1-844-682-0205.
Hypertherm Powermax 30 Air 120-240 V CSA with Building America decal #088096
CALL or CHAT

for more options
Get the best deal on the Hypertherm Powermax 30 Air plasma cutter with built-in air compressor, plus free shipping to the lower 48.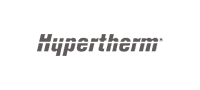 Material type: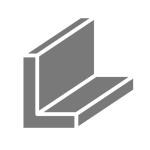 Mild Steel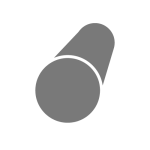 Stainless Steel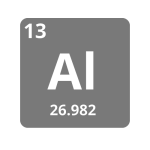 Aluminum
Power supply: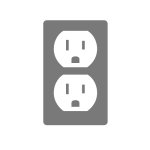 110V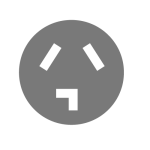 220V Single Phase
Cut capacity: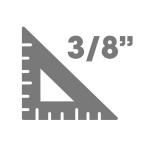 3/8" Capacity
Hypertherm Powermax 30 Air Plasma Cutter #088096 with Building America Decal



Built-in air compressor—no need for shop air! Just plug it in and start cutting.
The Powermax 30 AIR is a plasma arc cutting system with an integrated air compressor. It will cut electrically conductive metals—such as mild steel, stainless steel, or aluminum—up to 10 mm (3/8 inches) thick and pierce thicknesses up to 6 mm (1/4 inch).
Generally, mechanized plasma torches create thermal plasma by harnessing direct current (DC) discharge. Although thermal plasma is most commonly generated using DC discharge, it can also be generated using alternating current (AC) or radiofrequency.
With the Powermax 30 Air, you're not limited to using shop air. You can take this lightweight, portable machine just about anywhere with a 120 or 240 plug and cut using the internal air compressor.
You want to make sure that your product works the way it should and Hypertherm Warranty can help you there. Be sure to register your Hypertherm Product.
---
Benefits

of the Powermax 30 AIR:
Portable operation
Internal air compressor lets you operate anywhere—maximum portability and ease of use
Plugs into either a 120-volt or 240-volt outlet with the included plug adapters
Lightweight, ergonomic hand torch reduces cramping and soreness
Adding to its portability, it's the lightest and smallest system in its class
Faster, more versatile
High efficiency: fast cutting speeds and amazing cut quality reduces secondary operations
Continuous pilot arc feature lets you quickly and easily cut rusted metal or metal grate without retriggering
One tool for a variety of cutting functions - large range of metal thicknesses and types
Reliable, robust, and cost-effective
Internal air compressor eliminates the unnecessary costs of external air compressors
Rugged design withstands the elements
High performance from Hypertherm, a trusted brand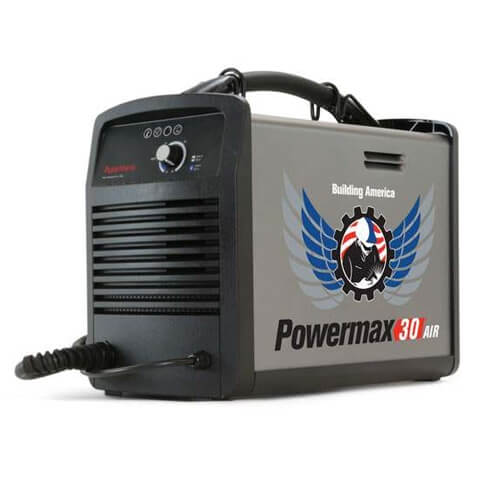 ---
What's Included:
The Hypertherm Powermax 30 Air comes with everything you need to get started. A complete set of consumables are pre-installed on the AIR T30 torch, including:
Electrode (#420132)
Swirl ring (#420133)
Nozzle (#420134)
Retaining cap (#420135)
Deflector (#420399)
Extra nozzle (#420134)
Extra electrode (#420132)
Carrying strap
Quick setup card
Operator's, safety, and compliance manuals
With a 15-foot lead, the AIR T30 also includes a work clamp (with a 15-foot lead) and a 10-foot power cord, plus adapters for both 120-volt & 240-volt outlets.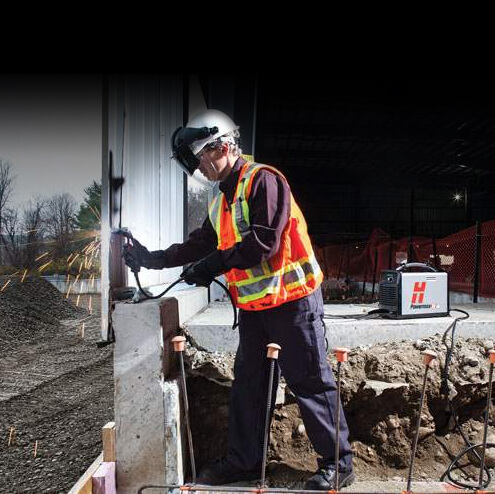 ---
Oxy-fuel welding and cutting for CNC efficiency
Oxy-fuel welding and cutting (also referred as oxyacetylene welding, oxy welding, or gas-welding) are processes that use fuel gases to burn pure oxygen to achieve high temperatures—allowing the user to weld and cut metals.
Plasma cutting and welding vs. oxy-fuel welding and cutting
The average cost of using a plasma torch is about 37% cheaper per foot, which, over time can save you a big chunk of change. In regions with high labor rates, such as the US, Canada, Europe, etc., it's extremely important to achieve the highest efficiency possible to maximize your profit. Due to its ability to obtain a high-capacity and high-speed in fabrication operations, plasma torches are the clear-cut preference over oxy-fuel torches.
Plasma Cutting:

Faster, high-quality cuts
Smaller, precise kerf width
Plasma cutters will cut any metal—steel, stainless steel, nickel, aluminum, copper, brass, magnesium, titanium, cobalt, and so on
110V or 220V outlets will give you the same cut!
Cleaner, newer technology
LESS EXPENSIVE in the long run

Oxy Fuel Cutting:

Slow cuts with more secondary operations
Limited to cutting carbon steel
Runs on fuel, which is more expensive than electricity
More distortion
MORE EXPENSIVE in the long run
Why choose the Powermax 30 AIR plasma cutter?
Compare the Hypertherm Powermax 30 Air vs. 30 XP
Compare the Hypertherm Powermax 30 Air vs. Thermal Dynamics Cutmaster
---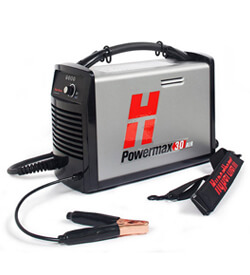 Try these accessories with your new Hypertherm Powermax 30 Air: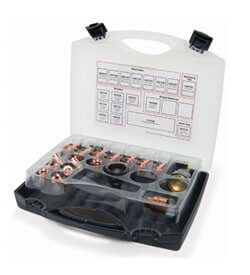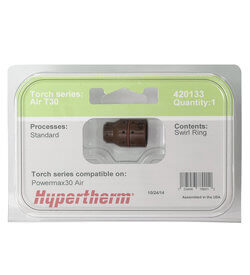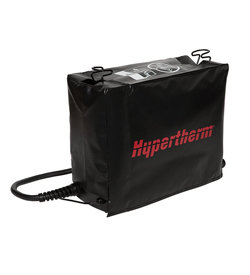 View all Hypertherm Powermax Plasma Cutters
Hypertherm Powermax 30 Air #088096 Specifications
Input Voltages
120-240 V, 1-PH, 50/60 Hz
Input current @ 2.5 kW
120-240 V, 1-PH, 29-15 A
Output current
15-30 A
Rated output voltage
83 VDC
Duty cycle @ 104°F (40°C)
35%, 240 V, 20%, 120 V
Open circuit voltage (OCV)
256 VDC
Cuttable metals
Mild steel, stainless steel, aluminum
Cut capacity
3/8" (10 mm)
Input power cable length
10 ft
Power supply type
Inverter – insulated-gate bipolar transistor (IGBT) – 13.1''H x 7.7''W x 16.5''D
Engine drive requirement
5.5 kW for full 30A output
Warranty
Power supplies: 3-year warranty; torches: 1-year warranty
Certifications Accepted in These Countries & Regions
CSA
North America
South America
Asia (except China)
CE
European Union
EFTA countries
Serbia
C-Tick
Australia
CU / GOST
Russia
Belarus
Kazakhstan
UkrSERPO
Ukraine
* Includes countries or regions where the certification is also accepted
Intro to the Powermax 30 air
Hypertherm Powermax 30 Air Plasma Cutter
Hypertherm Powermax 30 Air Introduction
Customer Reviews
I really liked the fact that the consumable kit and accessories were half off with the purchase of the plasma cutter. Other websites did not offer that discount.
Product Questions and Answers
---
Q - What consumables are included?
A - The AIR T30 torch has an electrode, swirl ring, nozzle, retaining cap and deflector already installed. An extra nozzle and electrode are included in the package.
Q - How much does it weigh?
A - 29.8 lbs with the torch and 15' lead.
Q - How long is the power cord?
A - 10 feet.
Q - What is the cut capacity on 120v power?
A - 10 gauge at 30 IPM, 1/4" at 14 IPM, 3/8" at 5 IPM
Q - 120V or 240V?
A - You can plug into either. There are adaptors for both.
Q - Is the Hypertherm Powermax 30 Air portable?
A - Yes. The Hypertherm Powermax 30 Air comes with a carrying handle as is light enough to carry comfortably.
Q - How long is the cord?
A - The Hypertherm Powermax 30 Air has a 10-foot power cord and a 15-foot lead.
Have a question about this product? Submit your question using the form below
People who bought this product were also interested in: