Hypertherm Powermax 45 XP Plasma Cutters
Which Hypertherm Powermax 45XP is right for me?
Our most popular Powermax 45 machines and accessories include:
Your Search Results:
20 items found

SORT BY
Hypertherm Powermax45 XP Plasma Cutters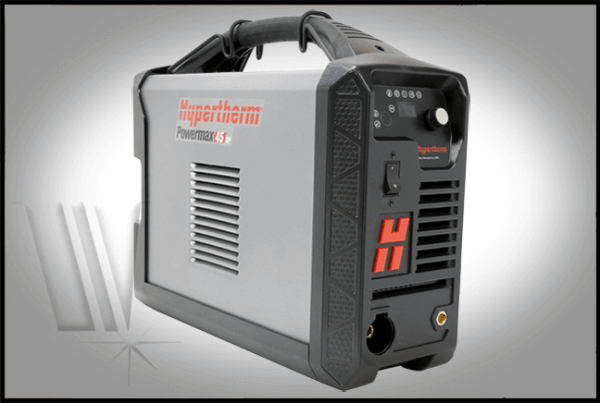 Hypertherm Powermax45 XP A step up from the Powermax 45, this professional-grade plasma system ups the cut capacity to 5/8" (16mm) and offers faster cut speeds. Automatic gas adjustment makes for quick and simple setup and operation, while Hypertherm's new Duramax ® Lock torches support both handheld and mechanized cutting of even more metal thicknesses, as well as precision gouging.
Superior cut and gouge quality means you spend less time grinding and prepping edges
Torch disable switch allows fast changeout of consumables
Precision gouging process facilitates removal of spot welds
Mark, score or dimple on mild steel, stainless steel or aluminum using air or argon gas
Handheld and mechanized usage with CNC interface and FastConnect torch connection
SmartSense technology ensures air pressure is always set right