Worldwide manufacturer shortages are impacting delivery times. Lead times are more variable than other websites imply. We are a top distributor for Miller Welding; nobody will get you this faster. Call 1-844-682-0205.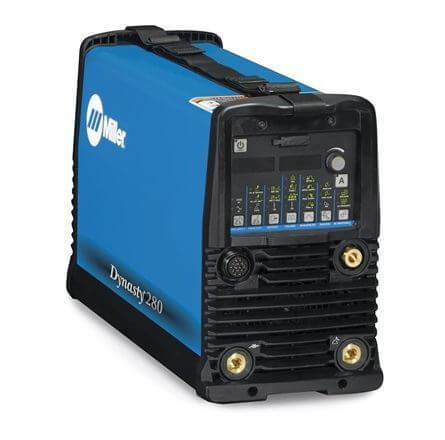 Miller Dynasty 280 DX TIG Welder #907551
$10,776.00
You Save
$1,445.00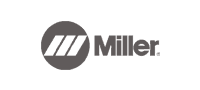 Welding type: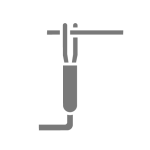 Stick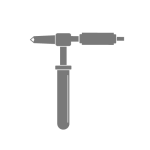 Tig
Material type: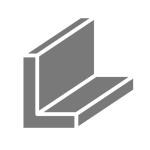 Mild Steel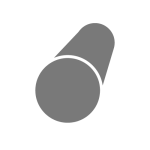 Stainless Steel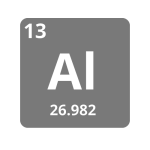 Aluminum
Power supply: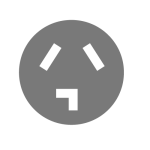 220V Single Phase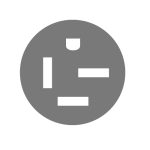 220V 3 Phase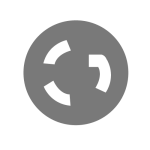 460V
Miller Dynasty 280 DX TIG Welder #907551
The Dynasty 280 DX provides operator-friendly, menu-driven features and is designed for industrial manufacturing applications and heavy fabrication. For maximum capability — such as the demands of high-precision fabrication — the Dynasty 280 DX offers full AC features, including advanced waveforms and wide ranges of balance and frequency.
Capabilities: AC/DC TIG/Stick – Aluminum, Magnesium, Carbon Steel, Stainless Steel and Exotic Alloys
Material Thickness: 0.004 in. – 3/8 in.
Weight: 52 lb.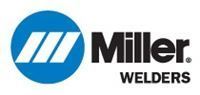 Ideal for:
Pipe, tube, anodized aluminum
Aluminum ship repair
Aerospace industry
Features:
Update and expand: Front panel memory card data port provides the ability to easily update software and expand product features.
Pro-Set™ eliminates the guesswork when setting weld parameters. Use Pro-Set when you want the speed, convenience, and confidence of preset controls. Simply select the feature and adjust until Pro-Set appears on the display.
Sleep timer conserves electricity: This programmable feature will power down the machine if it sits idle for a specific time.
Auto-line Power Management Technology Allows for any input voltage hookup (208 – 575 V) with no manual linking, providing convenience in any job setting. Ideal solution for dirty or unreliable power.
Blue Lightning™ high-frequency (HF) arc starter for non-contact arc initiation. Provides more consistent arc starts and greater reliability compared to traditional HF arc starters.
Meter calibration allows digital meters to be calibrated for certification.
Wind Tunnel Technology™ protects internal electrical components from airborne contaminates, extending the product life.
Fan-On-Demand™ power source cooling system operates only when needed, reducing noise, energy use and the amount of contaminants pulled through the machine.
AC TIG Features
Balance control provides adjustable oxide removal which is essential for creating the highest quality aluminum welds. DX models provide extended ranges.
Frequency controls the width of the arc cone and can improve directional control of the arc.
AC Waveforms
Advanced squarewave: fast freezing puddle, deep penetration, and fast travel speeds.
Soft squarewave: for a soft buttery arc with maximum puddle control and good wetting action.
Sine wave: for customers who like a traditional arc. Quiet, with good wetting.
Triangular wave reduces the heat input and is good on thin aluminum. Fast travel speeds.
DC TIG Features
Exceptionally smooth and precise arc for welding exotic materials.
AC/DC Stick Features
DIG control allows the arc characteristics to be changed for specific applications and electrodes. Lower the DIG setting for smooth running electrodes like E7018 and increase the DIG setting for stiffer, more penetrating electrodes like E6010.
Hot Start™ adaptive control provides positive arc starts without sticking.
AC frequency control adds stability for smoother welds when AC Stick welding.
Stick-Stuck detects if the electrode is stuck to the part and turns the welding output off to safely and easily remove the electrode.
Comes Complete With:
Dynasty 280 DX power source
Quick Reference Guide (English)
Adjustable shoulder strap
8ft (2.4 m) primary cord
(2) Dinse 50-mm connectors
Dynasty 280 Series Specifications

Welding Mode

TIG (GTAW)

Stick (SMAW)

Input Power

3-phase
1-phase
3-phase
1-phase

Welding Amperage Range

2 - 280 A (AC)

1 - 280 A (DC)

2 - 280 A (AC)

1 - 280 A (DC)

5 - 280 A
5 - 280 A

Rated Output

235 A at 19.4 V,

60% duty cycle

200 A at 28 V,

60% duty cycle

180 A at 27.2 V,

60% duty cycle*

Amps Input at Rated Load Output,

50/60 Hz

208 V

19
33
22
34

230 V

17
30
20
31

400 V

10
17
11
17

460 V

9
15
10
15

575 V

7
12
8
12

KVA

7.0
6.9
8.2
7.1

KW

6.7
6.8
7.9
7

Max. Open-Circuit Voltage

60 VDC (11 VDC**)

Material Cutting Thickness

Steel: 0.004" (0.1mm) - .1875" (9.5mm)

Aluminum: 0.012" (0.3mm) - .1875" (9.5mm)

Industries & Interests

Aerospace, Boat / Yacht, Construction, Education / Training, Heavy Equipment Manufacturing, High Purity Processing, Infrastructure, Mechanical Contracting

Portability

Handle(s), Strap, Running Gear / Cart (Optional)

Dimensions

H:

13.6 in. (346 mm)

W:

8.6 in. (219 mm)

D:

22.5 in. (569 mm)

Net Weight

52 lb. (23.6 kg)

55 lb. (25 kg) with CPS

Warranty

3 Years - Miller's True Blue Warranty
*Refer to owner's manual for 208 V output ratings and duty cycle
**Low OCV sense voltage for stick and Life-Arc™ TIG.
SHIPPING DIMENSIONS

Height:
13.00 Inches
Width:
17.00 Inches
Length:
27.00 Inches
Weight:
60 Lb(s) 0 Oz
Product Questions and Answers
---
Q - Can the Coolmate 1.3 be hooked up directly or do I need an adapter?
A - The CPS model comes with the adapter. The regular model needs an external 120V source to power the Coolmate.
Q - What part is needed to add finger control to the Miller Dynasty 280 DX TIG Welder?
A - Miller RCCS-14 Remote Fingertip Control, #043688
How to connect cooler:
Connect TIG Torch.

Connect TIG yorch to electrode weld output terminal.

Gas Connection.

Connect TIG torch gas hose to gas out fitting.

Work Lead Connection.

Connect work lead to work weld output terminal.

Water Out Connection.

Connect torch water supply (blue) hose to the coolers water-out connection.

Water-In Connection.

Connect torch water return (red) hose to the coolers water-in connection.
Have a question about this product? Submit your question using the form below
People who bought this product were also interested in: