Best 3 Plasma Cutters for Beginners
Your Search Results:
3 items found

SORT BY
Hypertherm Powermax 30 XP Plasma Cutter #088079
$1,520.00

Add to Cart
Product Number: 088079
Miller SPECTRUM 375 X-TREME 12FT XT30 TORCH WITH X-CASE Part#907529
$1,645.00
$2,087.00

*
You Save
$442.00

Add to Cart
Product Number: 907529
Thermal Dynamics Cutmaster 42 Plasma Cutter Part #1-4200
$1,199.00
$1,549.00

*
You Save
$350.00
Out of Stock

Add to Cart
Product Number: 1-4200
Best 3 Plasma Cutters for Beginners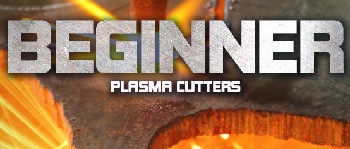 If you're new to plasma cutting, Welders Supply will give you the right tools to give you the best start to your welding experience that you can get, for a better price. All over the world, experienced welders and novice welders alike are picking up plasma cutters and throwing away their old mechanical saws. Plasma cutting is the most advanced form of welding technology on the market, allowing you to make clean cuts on aluminum and steel that would beat a mechanical saw's cut any day of the week. Plasma cutters use the process of creating an electrical arc between the metal and the welder's electrode by heating a gas to such a high temperature that it creates an ionized beam. This technology makes the plasma cutter great for cutting through steel as thick as two inches while creating almost no slag. The Thermal Dynamcis Cutmaster is perfect for the beginner plasma cutter, it is one of the most affordable entry-level plasma cutters and even offers the unique ability of increasing power from 120V to 230V, delivering 27 amps at 120V and 40 amps at 230V. Check it out at Welders Supply for a great deal on any number of our wide selection of plasma cutters!