Tig Welding Machines
Welders Supply exclusive offer! For a limited time, get a free spool gun with Miller's most versatile single-phase welding machine, the Multimatic 220 - capable of TIG, MIG and stick welding.
Our most popular TIG Welders include:
Best Prices on TIG Welders for Sale
TIG welders with precision control can be the difference between high-quality workmanship and a scrap of metal destined for the recycling bin. Accuracy is crucial when the weld will be visible or when welding curves, corners, S-shapes and dissimilar metals. Get the job done right with reliable welding equipment from Welder Supply.
Welders Supply has the largest inventory of high-performing TIG welders for sale at the best prices to help you get the job done right. Many of our rigs have both stick and TIG capabilities, water-cooled technology and adjustable AC wave frequencies. We even offer free shipping on all continental US orders over $300.
TIG Welders for Aluminum
Welders Supply has the lowest prices on TIG welders for aluminum, such as the Miller Syncrowave 210 and Miller Diversion 180. We give you the best prices on all TIG welders and accessories.
Equipment and Accessories from Leading TIG Welder Brands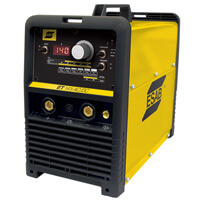 We only carry machines and accessories from TIG welding brands known for high performance and reliability, including:
Free Shipping on Orders Over $300
In addition to the lowest online prices on TIG welding machines, Welders Supply offers free shipping within the continental US on all orders over $300.
For the best prices on quality TIG welders and welding supplies, shop Welders Supply Company. For the best customer service, call 1-844-682-0205.