Worldwide manufacturer shortages are impacting delivery times. Lead times are more variable than other websites imply. We are a top distributor for Victor Technologies; nobody will get you this faster. Call 1-844-682-0205.
ESAB Rebel EMP 215ic Multi-Process MIG/TIG/Stick Package 0558102240
Product Number:
558102240
$2,899.00
You Save
$350.00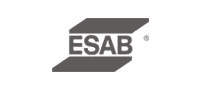 Welding type: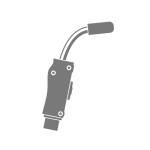 Mig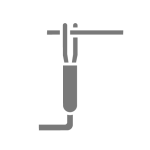 Stick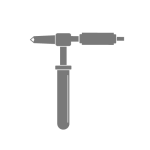 Tig
Material type: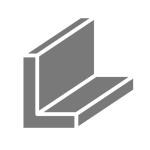 Mild Steel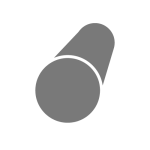 Stainless Steel
Power supply: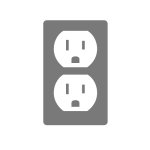 110V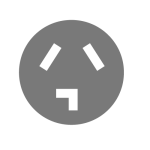 220V Single Phase
ESAB Rebel EMP 215ic Multi-Process MIG/TIG/Stick Package 0558102240
Package Includes:
Tweco Fusion 180A MIG gun
Victor argon flow gauge regulator and 12.5 ft. (3.8 m) hose
Tweco earth clamp with leads, drive rolls and contact tips
Sample .030 in. (0.8 mm) wire
Power adapter
Operator's manual
Tweco electrode holder and sample electrodes
17V Style TIG torch.
The Rebel™ Series Welding Machines #0558102240 offer 120/230V flexibility and some of the most innovative welding technology available. A breakthrough design inspired by professional welders, the Rebel is a complete package to weld anything – mild steel, aluminum, stainless steel – and go anywhere.
Features
True multi-process performance for best-in-class MIG, Flux-Cored, Stick, including 6010 Stick electrodes, and Lift TIG welding with Rebel EMP 215ic
Exclusive sMIG ("smart MIG") feature continuously learns and adapts to the operator's welding technique to provide a stable arc and superior, repeatable welds; increases productivity for the experienced welder, and reduces training time for novice welders
Innovative display has larger display screen and higher pixel density to provide a more clear view of the TFT screen than other light industrial welders; loaded with exclusive features: on-demand availability of the user's manual, listing of spare parts – all in multiple languages
Unique, five-handle roll cage industrial design and unibody steel construction in a lightweight, highly portable unit; 3-year handle-to-handle warranty
Rebel EMP 215ic comes ready-to-weld with professional-grade Tweco® Fusion™ MIG gun, electrode holder, earth clamp, TIG torch with accessories and Victor® gas regulator
Industries
Agricultural Equipment
Automotive
Automotive Bodies
Civil Construction
Light Fabrication
Repair and Maintenance
Welding Process
Welding-GMAW (MIG/MAG - Metal Inert Gas / Metal Active Gas)
Welding-GTAW (TIG - Tungsten Inert Gas)
Welding-SMAW/MMA (Stick)
This product replaces these legacy models:
Dimensions

Height
16 in. (406 mm)

Length

23 in. (584 mm)
Width
9 in. (229 mm)

Input Ratings

230 V

kw
7kVA

120 V

kw
4.5 kVA
Frequency Hz
50/60 Hz
Phases
1
VAC
120, 208/230 VAC

Output Ratings

MIG (GMAW) 120V

Duty Cycle
20%
Output Current DC
130 A
VDC Out
20.5 VDC

MIG (GMAW) 230V

Duty Cycle
25%
Output Current DC
205 A
VDC Out
24.3 VDC

STICK (SMAW) 120V

Duty Cycle
40%
Output Current DC
90 A
VDC Out
23.6 VDC

STICK (SMAW) 230V

Duty Cycle
25%
Output Current DC
180 A
VDC Out
27.2 VDC

TIG (GTAW) 120V

Duty Cycle
40%
Output Current DC
130 A
VDC Out
15.2 VDC

TIG (GTAW) 230V

Duty Cycle
30%
Output Current DC
180 A
VDC Out
17.2 VDC

Power Specifications

Enclosure Class
IP23S
Max Welding Output
240 A
Open Circuit VDC High
90 VDC
Setting Range MIG/MAG (V)
10-26 V
Voltage Tolerance
90-270 VAC

Specifications

Standards

CSA E60974-1-00

IEC 60974-1

Weight

Weight
18.2 kg (40 lb)

Wire Feeder Specifications

Max Spool Diameter
4 & 8 in. (100 & 200 mm)
Wire Length per Minute
59-476 in./min (1.5-12.1 m/min)

Metal

Wire Diameter

Mild Steel
.023-.035 in. (0.6-0.9 mm)
Stainless Steel
.030-.035 in. (0.8-0.9 mm)
Aluminum
.030-.045 in. (0.8-1.2 mm)
Flux Cored
.030-.045 in. (0.8-1.2 mm)
Customer Reviews
ESAB Rebel EMP 215ic Multi-Process MIG/TIG/Stick Package Review
"I was very impressed with the looks and quality of the build. Now l need to sell my Lincoln easy mig 140 this thing blows it away. I've been looking for a cheap tig for a while and at this price getting all three and dual voltage, who could ask for anything more. I have only used it on 110 and it works fantastic for the price paid. It is hands down smoother operating than my little Lincoln. The tig works great and I'm kind of getting use to the hand control. I'm on this site looking to get the foot control but anyone that's never Tigged before should be fine with the gun that came with it. I'm expecially pleased that it came with the hand control tig because it is going to be very handy doing work under a car or truck or any other confined space.. good job ESAB let's just hope it holds up for years to come." -
Product Questions and Answers
---
Q - Can this be used with a foot pedal?
A - Yes.
Q - How many amps are required with this machine?
A - Minimum 30A, maximum 50A for use with either 120VAC or 230VAC
How to insert and replace wire:
Open cover.

Open the side cover.

Release pressure roller arm.

Release pressure roller arm by pushing the tension screw toward you.

Lift pressue roller arm.

Lift the pressure roller arm up.

Pass the electrode wire through inlet guide.

With the MIG welding wire feeding from the bottom of the spool pass the electrode wire through the inlet guide, between rollers, through the outlet guide and into the MIG torch.

Re-secure pressure roller arm.

Re-secure the pressure roller arm and wire drive tension screw and adjust the pressure if necessary.

Feed wire through MIG torch.

With the MIG torch lead reasonably straight, feed the wire through the MIG torch by depressing the trigger switch.

Close cover.

Close the side cover.
Have a question about this product? Submit your question using the form below
People who bought this product were also interested in: